Industrial and Graphic Design Processes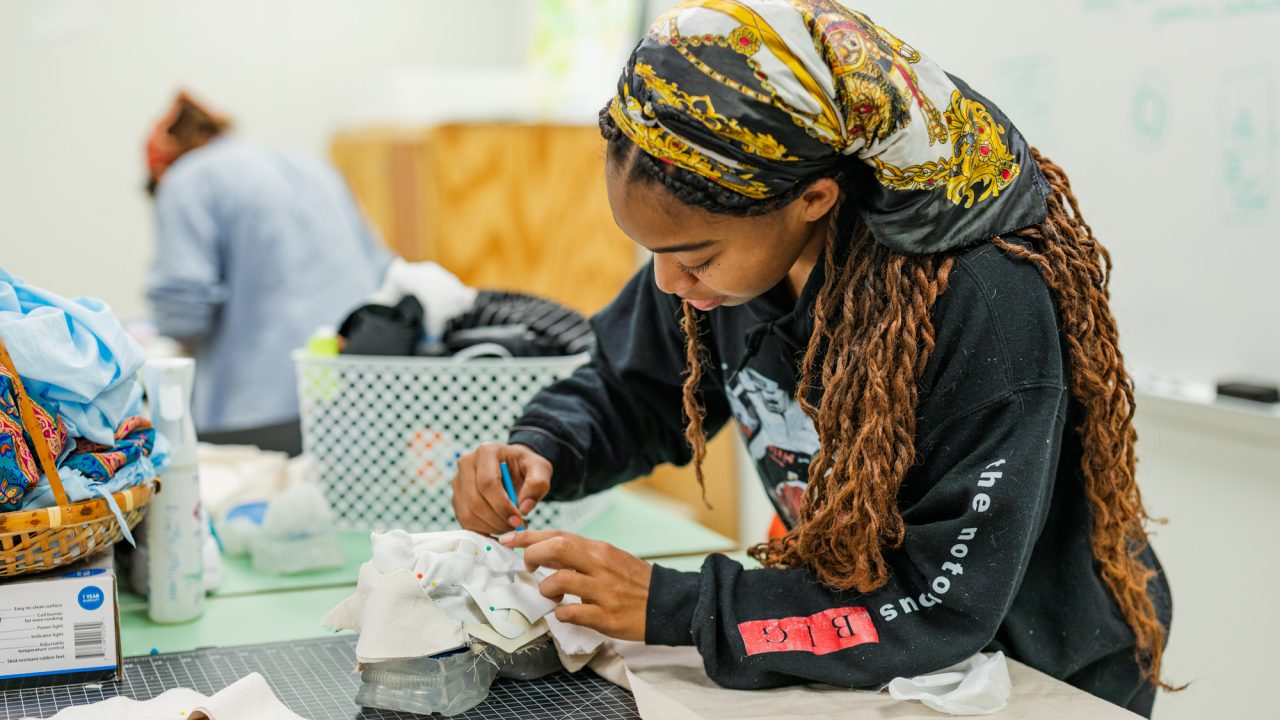 Professionals in today's economy are frequently required to implement design innovation as a part of creating and sustaining a competitive advantage. The minor in Industrial and Graphic Design Processes equips students from diverse disciplines to work more effectively to advance design innovation within an organization. Through this program, students learn how to participate in the creative problem-solving process, explore multiple modes of visual communication, examine the roles that design plays in shaping modern culture, and better recognize opportunities to employ design and innovation catalyst within the industry. 
Any student not enrolled as an INDD or GDES major may earn a minor in Industrial and Graphic Design processes by completing designated classes within the School of Industrial and Graphic Design (SIGD). Students must have a cumulative GPA of 2.0 or higher in these courses to earn the minor. Students must consult with an academic advisor from the College of Architecture, Design and Construction (CADC) to declare their intention of pursuing the minor of Industrial and Graphic Design Processes prior to enrolling in any INDD or GDES courses.
Career Services
Browse career opportunities and get tips on landing THE job.
Learn about career fairs and virtual events that get you in front of employers!
---
Student Experience
The Auburn University School of Industrial + Graphic Design is committed to providing its faculty, staff, and students with outstanding special programs that enrich their student experience and enable them to succeed with both their educational and career goals.
---
The CADC charges a professional fee to partially defray the difference between state funding and tuition, and the actual costs of our professional programs. Within each program, a professional fee charge of $2,160 is tied to enrollment in specific trigger courses. During semesters when students are enrolled in these classes they will be charged the professional fee.
Through the professional fees, the CADC continues to provide our students with rigorous and relevant academic experiences, which contribute to our programs being recognized as among the best in the nation.
---
The CADC awards departmental scholarships based on a student's AUSOM application and supplemental CADC application within AUSOM. The AUSOM application is a university-wide application. To ensure maximum consideration, it is imperative that students submit their AUSOM application by 4:45 p.m. CST on the day of the deadline to receive consideration for scholarships. Criteria for scholarships vary and include, but may not be limited to, academic major, geographic location, academic achievement, and financial need.
---
More Questions?
For further questions, please contact Student Services by calling 334.844.5350, visiting 120 Dudley Hall on weekdays 7:45–11:45 a.m. or 12:45–4:45 p.m. or emailing us at CADCSS@auburn.edu
---
Accreditation
The Industrial Design curriculum has been designed to meet accreditation standards set by SACS and NASAD (National Association of Schools of Art and Design) and is structured to provide students with a course of study that ensures growth and development over time.