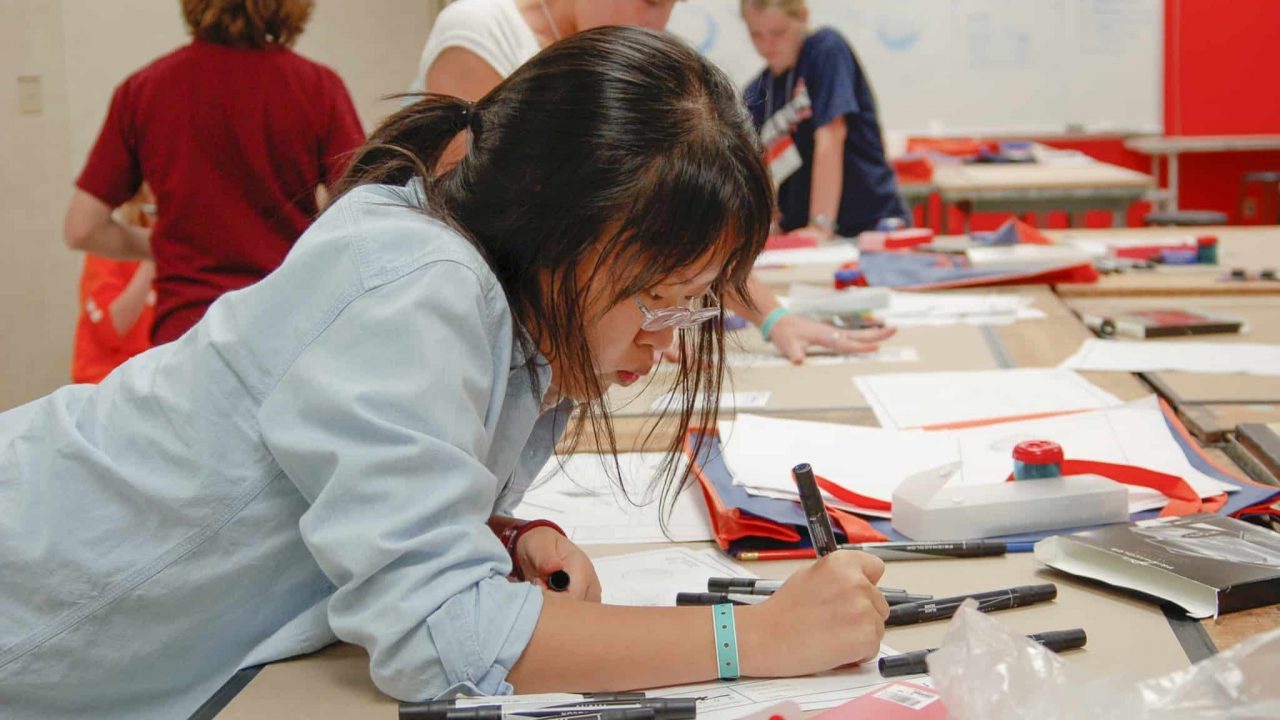 Auburn University's Design Workshop offers an engaging program for rising ninth through twelfth grade students interested in a professional career in design. Hosted by the College of Architecture Design and Construction's School of Industrial and Graphic Design, this week-long resident camp offers an intensive design experience beginning with the identification of a design problem and rapidly progresses through idea generation, concept development, and exploratory prototyping.
About the Workshop
Each day is filled with practical, hands-on design activities, technical demonstrations, and in-depth instruction. Foundation skills such as sketching, rendering, and prototyping are emphasized throughout the week as participants develop their solution to the issue at hand. Working in dedicated studio spaces, participants have access to photo, computer, and prototype fabrication labs.
Faculty, staff, and student assistants from Auburn University's School of Industrial and Graphic Design provide individual attention and guidance to each participant. Workshop leaders are recognized for their desire to communicate with young people and to share their knowledge of design. Departmental faculty members hold degrees and have professional experience in the fields of: industrial design, graphic design, architecture, and business. The faculty's diverse background ensures that participants receive a broad perspective on design.
In addition to their work the in studio, students will experience campus-life while residing in Auburn's resident dormitories (The Hill and The Quad), eating at campus dining facilities, and enjoying evening social and recreational activities. Camp participants will have 24/7 counselor supervision.