INDD Professors of Practice Contribute Industry Knowledge and Experience
The nationally ranked programs at Auburn University's School of Industrial and Graphic Design (SIGD) are unique in their long-standing collaborations with industry.
SIGD recently formalized a new element in these collaborations with the addition of the Professor of Practice faculty rank. Professors of Practice, as defined by Auburn University, are distinguished professionals, either practicing or retired, who have significant experience in a particular field or discipline. Newly appointed industrial design Professors of Practice Tom Norquist and Keith Medley contribute to the school in many ways, sharing their experience in professional practice with students and faculty through design studios and lectures. "They go well beyond just coming in and giving their opinions," said school head Clark Lundell. "They're making vital and integral contributions to the projects we're working on."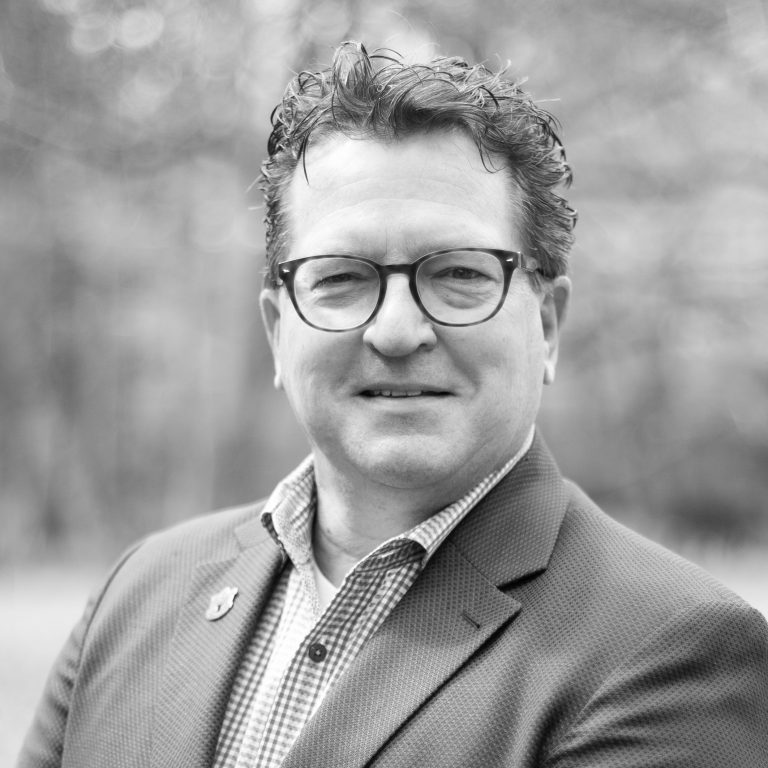 Tom Norquist, the school's first named Professor of Practice, is Senior Vice President at SIGD industry partner PlayCore, a wellness-based company that designs structures for recreation and play. Norquist was appointed Professor of Practice in 2019, the same year he was awarded CADC's Distinguished Service Award. "One of the greatest joys of my professional life has been sharing my experiences with the design students at Auburn," he stated. "Working with the incredibly talented faculty, students, staff and alumni has been uplifting and definitely added value to PlayCore." At PlayCore he is a member of the company's Strategic Services team and is the leader of GameTime's Custom Play Division. Norquist is frequently on campus to share the knowledge he has gained in over 35 years of professional experience. "He comes so often that I'll walk by the studio and think he's a student," joked Lundell. Most recently, Norquist worked with industrial design faculty members Tin-Man Lau and Jerrod Windham to design, build and install a Mondrian-inspired play sculpture for the Jule Collins Smith Museum of Fine Art. He is currently working with SIGD faculty and staff to bring recreational structures to the Auburn Research Park that will serve as a catalyst for interaction, learning, growth and health. The plan to create outdoor workspaces and other amenities was finalized this past fall and 18 pieces, including seating, tables and a whiteboard shelter, are currently in the manufacturing stage to be installed in the near future. "Working with Tom and PlayCore is one of the most enjoyable learning experiences among many sponsored projects I've done," Lau said. "I am a part of training designers to contribute their talents back to society in child development, play culture and building community."
Keith Medley, Master Luthier and Product Development Manager for Gibson Guitars, was named SIGD Professor of Practice in 2020. He began working with Professor Rich Britnell in 2018 on Frethaus, a guitar design studio and senior thesis program. Britnell originally developed the idea for Frethaus because so many of his students were interested in guitars and music, and the studio is now in its third year. This innovative curriculum has led to a fruitful partnership with experienced industry professional Medley. Headquartered in Nashville, Medley travels to Auburn frequently. "To work on FretHaus and to use music and instrument-related projects as a theme was as much of a 'no brainer' opportunity as I've ever been presented with," Medley said. At the 2019 FretHaus showcase, Medley provided a musical performance while attendees viewed posters, guitars and related products designed by the students. Although the 2020 showcase was canceled due to COVID-19, Medley is expected to perform for the spring 2021 showcase at the Alabama Contemporary Art Center in Mobile. "As a Professor of Practice, what I've enjoyed most is watching the students' imaginations and the sometimes unorthodox way they approach something beyond their realm of experience evolve into a functional, successful and contributive end," Medley stated. "As to any mentor or instructor, it doesn't get much better than that."
By sharing their expertise and advice, Professors of Practice prepare students for successful careers in industry. Their collaborations help students to better understand the relationship between designers and companies, and their ties to industry help place Auburn's industrial design programs among the most highly-ranked in the country.