Gorrie Center Demo Lab to Become Graduate Student Space
Auburn Building Science graduate students are on the move—literally!
The Demo Lab in M. Miller Gorrie Center is being completely renovated to become a new space for students in Auburn's Master of Building Construction (MBC) program. The MBC is a non-thesis graduate program that requires a minimum of 35 credit hours to complete. Students will use the space to work, study and complete their capstone projects.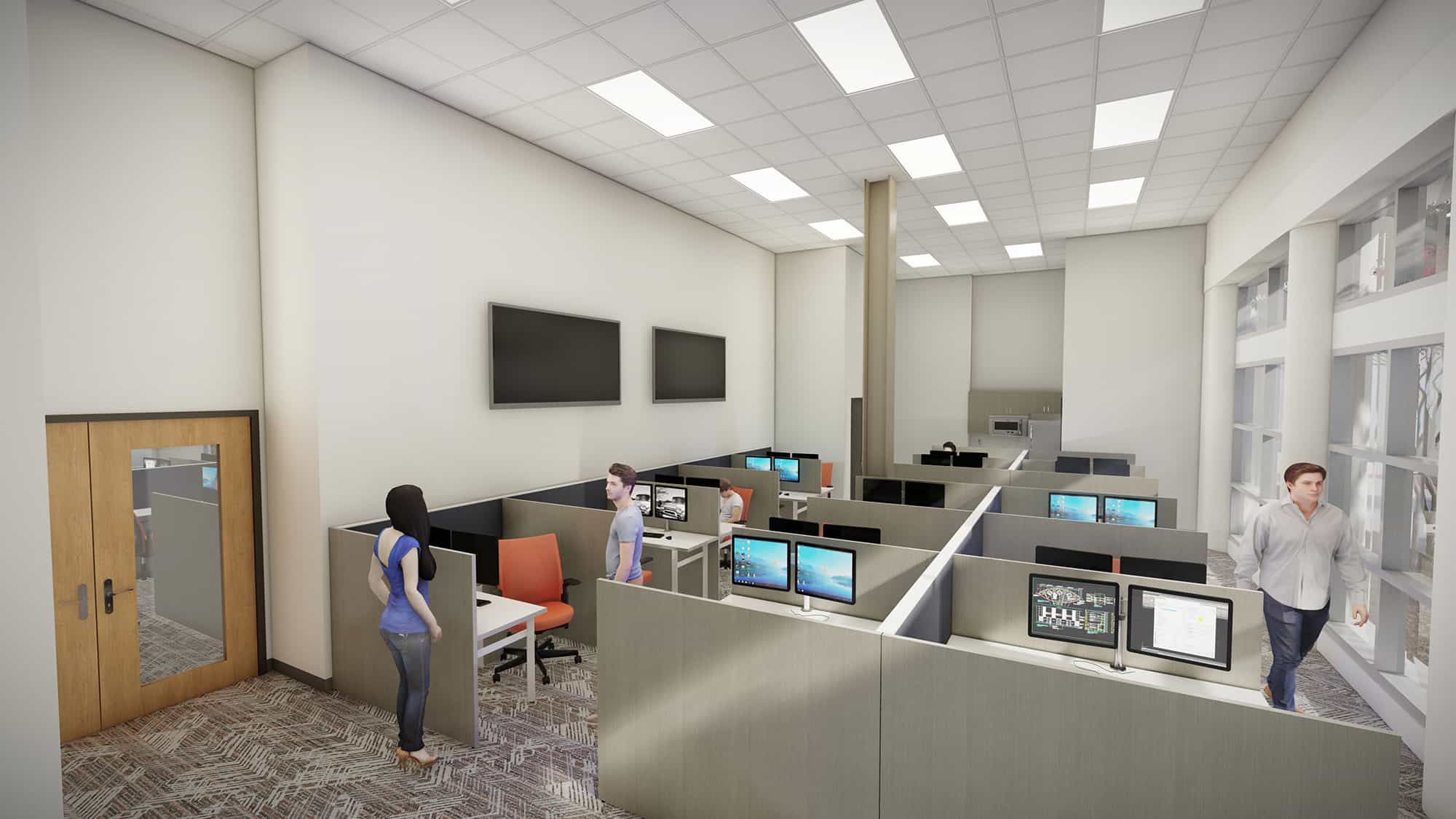 For the time being, they will be joined by doctoral students who are working toward a Ph.D. in Building Construction. One of only seven programs nationwide, Auburn's doctoral program began in the fall of 2020. A research-based program, the Ph.D. curriculum focuses on both traditional and emerging areas in building science as well as construction education. The doctoral students' current space on the second floor of Gorrie will also be renovated to allow for more faculty offices, and they will move back up to the third floor upon completion of renovation to their new space.
If you are interested in sponsoring a space, please contact Christopher Griffin in CADC Advancement at cgriffin@auburn.edu.