Faculty Spotlight: Assistant Professor Isaac Cohen
Isaac Cohen is relatively new to Auburn's School of Architecture, Planning and Landscape Architecture (APLA), having joined the faculty as an Assistant Professor of Landscape Architecture last fall. He spent the previous ten years living and working in Dallas, Texas, and is happy to be passing on the knowledge he has gained during almost two decades of working on park and urban public space issues. "Coming to Auburn is a big change from Dallas, but I grew up in a small college town and appreciate the rhythms of life and slower pace," he stated. "I love learning about new places and exploring everything they have to offer from food to hiking and camping."
Cohen holds a bachelor's degree in studio art from Vassar College and a Master of Landscape Architecture from the University of Virginia. Before moving to Auburn, he was an Associate at Studio Outside Landscape Architecture in Dallas where he worked on a wide variety of project types and scales. He found he liked teaching when he worked as an adjunct instructor at the University of Texas' Arlington and Austin campuses and completed a stint as an artist-in-residence and studio instructor at the University of Oregon's Overlook Field School.
While at Studio Outside, he worked on the creation of a town square for the city of Garland, Texas, that gave the downtown a new identity while supporting existing businesses and users. The plan included the development of a plaza and surrounding streetscape that allowed for diverse cultural programming while supporting the retailers that occupy the town's historic storefronts. He also worked on the creation of a master plan for the Girl Scouts of Southwest Texas' Camp La Jita that reconnected the historic camp program to the landscape of Texas' Hill Country.
---
---
One of the last projects he was involved with there was the Dallas Water Commons, a 17-acre park whose dynamic landscape functions as a filtration system for urban stormwater, which is cycled through both constructed cells and restored wetland ponds. "The Dallas Water Commons demonstrates water conservation, water filtration and flood management while creating a beautiful and educational place for visitors and students," Cohen said. "This living laboratory will establish a space for experts in ecology, engineering, design, public health and education to collaborate on solving the critical issues facing cities around the country and world." The project was recently awarded an Award of Excellence in Analysis and Planning from the Texas Chapter of the American Society of Landscape Architects.
Cohen says that he likes building relationships with the communities he works in and aims to elevate their histories and connections to the land. His research focuses on the connection of contemporary landscape architecture and its uses in public spaces, specifically the reasoning behind the development of parks and public spaces. "I hope to help position and train landscape architects to not only rebuild trust but to also be the conveners and designers of a more just built environment that can truly act in the public interest," Cohen stated. His current research focuses on the relationship between racial segregation and the development of the City of Dallas Public Park System. His previous research only included data through 2010, so Cohen recently updated his findings by incorporating 2020 U.S. Census data, mapping and analysis changes between the 2010 and 2020. "The research shows the specific ways that landscape design and park system planning have segregated cities, challenging the idea that public parks and places are open to all," Cohen explained. "This work creates a framework to understand how and why these processes were undertaken and seeks to propose a method for researchers and designers to uncover and articulate uncomfortable histories and frame design projects with a truthful recognition of a community's trauma."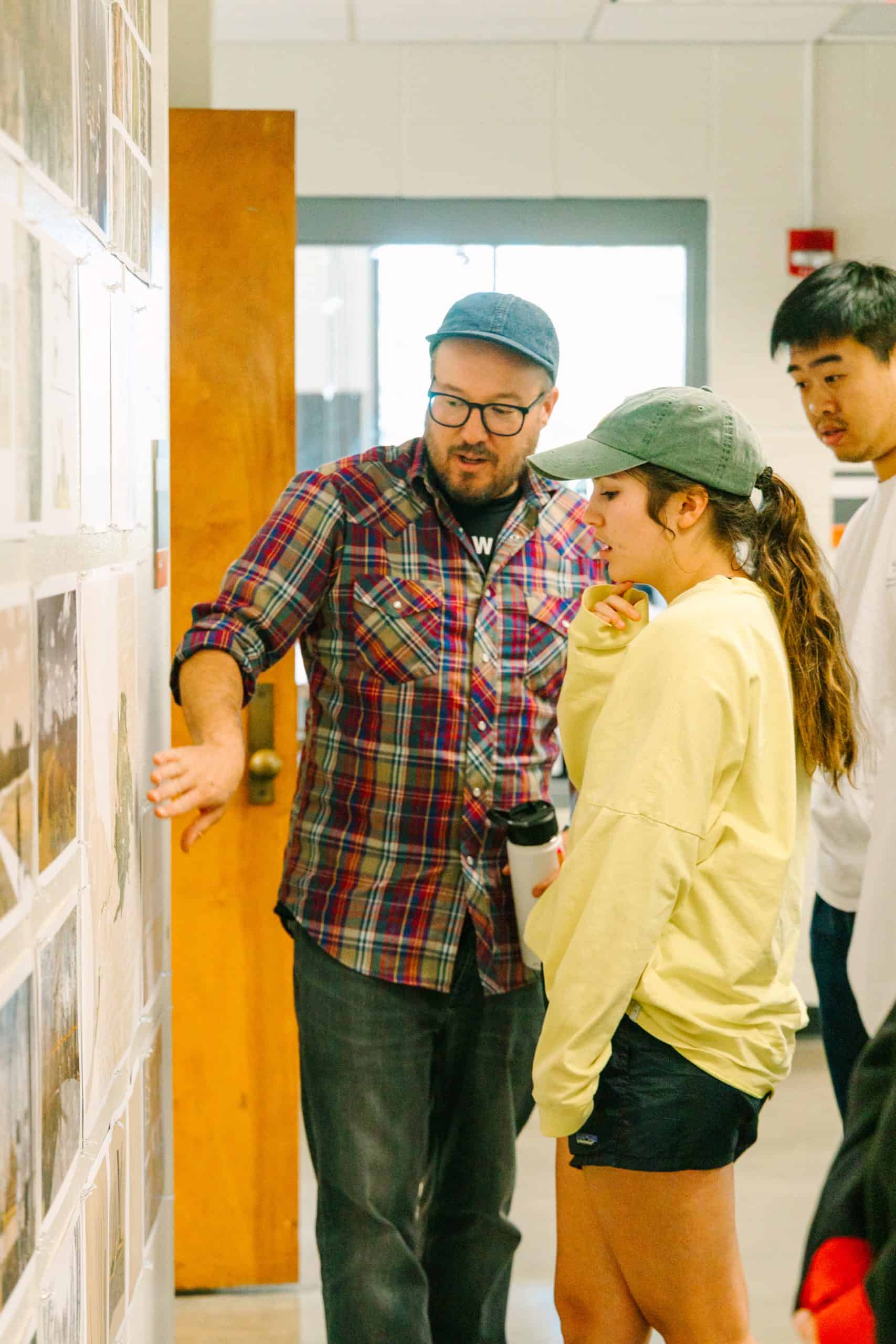 Cohen and Assistant Professor Sarah Coleman have been awarded a College of Architecture, Design and Construction (CADC) Seed Grant to visit and document important historic and cultural landscapes in Alabama this summer. "I want to really dig in and get to know Alabama so I can find ways to expose students to new experiences while building relationships with communities to work with in the future," Cohen said. He says he is excited to take what he learned from this past year to more purposefully engage students in the challenges facing the landscapes and public spaces of the Southeast. "It has been a wonderfully collaborative experience on everything from teaching to research to getting dirty in the field at Neckdown at Rural Studio last fall," Cohen said of his first year. "The students at Auburn have shown to be both hard workers and critical thinkers, pushing beyond the surface level of course content and engaging in conversations that I hope allow them to grow as both individuals and designers."