Alumni Profile: Kamal Ahmed '17
As a fairly recent graduate of Auburn's Master of Building Science (MBC) program, Kamal Ahmed is happy to advise upcoming grads who are about to enter the construction industry.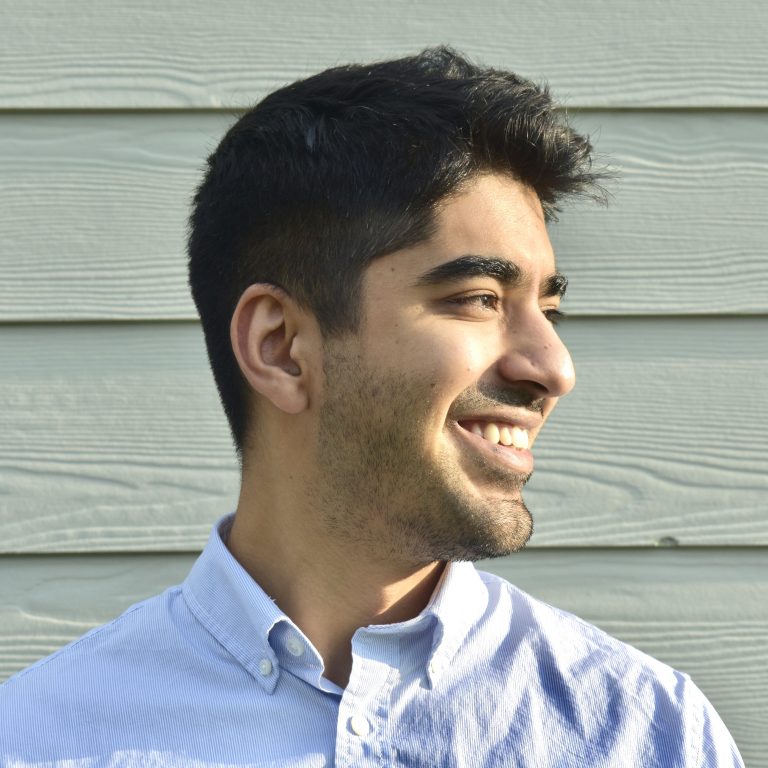 "It is nice to be able to guide them since I was in their shoes a few years ago," he explained. Kamal, who grew up in Pakistan, graduated from the MBC program in the McWhorter School of Building Science in 2017 and recently joined Clark Construction in Nashville, Tennessee, as a Project Manager. Prior to that he was with Stewart/Perry Construction in Birmingham, Alabama, first as Assistant Project Manager and then Project Manager.
In addition to an MBC, Kamal also holds a Bachelor of Science in Civil Engineering from the University of Engineering and Technology in Lahore, Pakistan, and recently obtained his PMP and LEED Green Associate certifications. He has experience on commercial, retail, office, light industrial and adaptive reuse projects and is currently working on Nashville Yards, a 19-acre mixed-use development. "It is really cool to be a part of the team that is basically building a whole new urban neighborhood and reshaping the city's skyline in the process," he said.
Back in 2020, Kamal was part of the team that transformed a Birmingham office building into the headquarters of United Way of Central Alabama. "The knowledge that this building will be a substantial presence within the local community, serving the needs of its inhabitants for years to come, provided an added sense of fulfillment," Kamal stated. "The entire project team exemplified a positive attitude, working collaboratively towards a shared objective of creating a space that would evoke pride in us all."
---
---
Kamal says that his primary career focus right now is to gain experience with as wide a range of projects as possible. As a believer in lifelong learning, he knows that there is plenty to learn about others while completing work in his chosen field. "Each project presents unique avenues for growth, be it expanding my understanding of construction techniques, human dynamics, exploring cutting-edge technologies or even gaining insights about myself," he said. "This aspect of construction is truly remarkable, as it allows me to interact with individuals from diverse walks of life and listen to their captivating stories."
Last year, Kamal dedicated time to helping those in Pakistan when the country was hit by severe flooding. He organized friends, family and co-workers to donate clothes, food and medical supplies that were sent to flood relief camps there. "It might not have been a huge contribution, but we hoped it would help someone in need. It is amazing to see people coming together to support those who have been hit hard by the floods" he stated.
Kamal says that Auburn's MBC program provided an excellent education in terms of the intricacies of project management, but he also appreciates the opportunities he had to create industry connections. "A notable strength of the program lies in its ability to attract senior leaders from reputable firms who graciously share their wisdom and insights gained from decades of work experience. Their guidance has served as a catalyst in preparing me for a successful career in the construction industry."