David Smith
Assistant Professor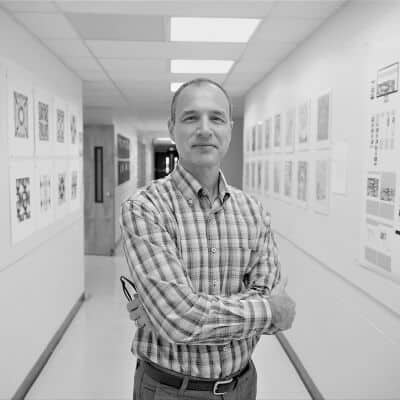 ---
School of Industrial + Graphic Design
Bachelor of Fine Arts in Graphic Design
219 Wallace Hall Phone: (334) 844-3387
---
MFA in Interdisciplinary Arts, Goddard College.
BFA in Graphic Design, Ringling College of Art and Design.
Smith teaches courses in interactive design, graphic processes and introduction to Graphic Design.
Interest areas in research and practice:
Smith has worked on a wide array of client categories including banking, health care, technology, and communications. The bulk of his professional career was spent on branding, corporate communications, and advertising—often with well known brands such as AT&T and Siemens. One of his particular research interests is how graphic design can impact underserved populations.