Memories of Urban Studio
Urban Studio has been a notable teaching and outreach program of Auburn's College of Architecture, Design and Construction (CADC) for over thirty years.
At Urban Studio, students are immersed in the extraordinarily rich "laboratory" of downtown Birmingham, Alabama, where work includes professional seminars and studio design projects that typically focus on community development and urban planning.
Founded in 1991 by Associate Professor Franklin Setzer and CADC Dean Dan Bennett, Urban Studio was originally called the Center for Architecture and Urban Studies. While teaching at Mississippi State, Bennett had been tasked with directing the school's "Urban Center," the first of its kind in the country. Upon arriving at Auburn, Bennett saw that the city of Auburn, then a small town of just 15,000 residents, didn't offer much in the way of an urban environment. He wanted CADC students to have the opportunity to gain urban design experience and get closer to the majority of practicing architects in the state, and Birmingham was the logical choice.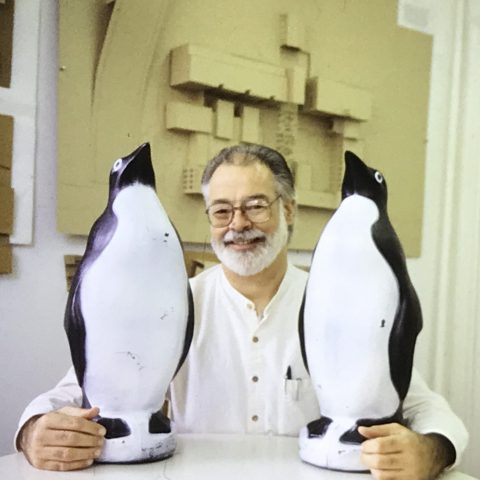 "We decided to send fourth year students, but we had one major problem: funding. Gray Plosser of Kidd, Plosser, Sprague Architects (KPS) offered us a vacant one-story building next to their downtown office at no charge for a year and a half. Had it not been for their generosity, I am not sure that Urban Studio would have ever gotten off the ground."
With a facility in place, Bennett turned to finding a director.
"I thought Frank Setzer would be a natural fit to lead the program but he was not available because he had a contract to design a prototype for a national restaurant chain in Clearwater, Florida. I asked Ross Silverburg to move temporarily to Birmingham to teach the first class. He did so gladly and did a great job. Most have forgotten about Ross, who unfortunately passed of a brain tumor a few years later and at a very young age, but he was actually the initial director even though he was acting in an interim capacity. We were able to recruit Frank Setzer to join us in the fall of 1990 as the permanent director."
---
---
Professor Cheryl Morgan moved to the center from Auburn's campus in 1997 and became executive director when Setzer unexpectedly passed in 2002. She remembers the early days when Setzer led new Urban Studio students on a walking tour of downtown Birmingham, a rite of passage for incoming students.
"Frank was tall, with a shock of white hair, and as he led his 'band of merry men' through the streets of downtown, he was like a pied piper. His booming voice offered up bits of history and reminded students to understand the ordering systems but to never miss the details—the gifts left by those urban builders who came before and expected that you would be walking and relishing in the terracotta, in the cornice lines, in the appareillage."
As Director of the Urban Studio from 2002 to 2013, Morgan was a significant force in the evolution of the studio to its presence today, establishing the Small Town Design Initiative to assist communities throughout Alabama to maximize their assets to grow and flourish. Morgan says some of her favorite memories are watching students in the Small Town Design Initiative explore communities where they would work with local citizen clients.
"It was magical—particularly since they never failed to find 'assets' that the community had seen only as an eye-sore or blight. I could watch students grow professionally—in poise, articulation, agility, team spirit—as they presented their initial ideas to the community and gauged their reactions. And then I could also see their confidence and pride as the plans came together."
She also remembers asking students to explore Birmingham by attending concerts, plays, museums, churches and synagogues. When the students began organizing their own field trips for one another, the sites they saw were invaluable cultural experiences for both students and teachers.
"There were some amazing activities including an iron pour at Sloss Furnaces, a back-of-house tour with Frank Stitt at Bottega, a visit with the mayor, a public transportation challenge and a back-of-house tour at the Museum of Modern Art. For the Bottega tour, each student did a sketch of Bottega's beautiful building, and these were collated into a poster that was presented to Frank after the tour and tasting."
After Morgan's retirement, Alex Krumdieck became Director of Urban Studio in 2016. He says that soon after he took over, the projects became larger and more complex, focusing more on work in the city of Birmingham. Some of his favorite memories are his students' first experiences working with clients.
"It was great to see the students rise to the occasion and tackle these very complex problems. It was always exciting to see them light up when their ideas were well received by the stakeholders and sometimes moved forward and picked up by a developer to create change in the city."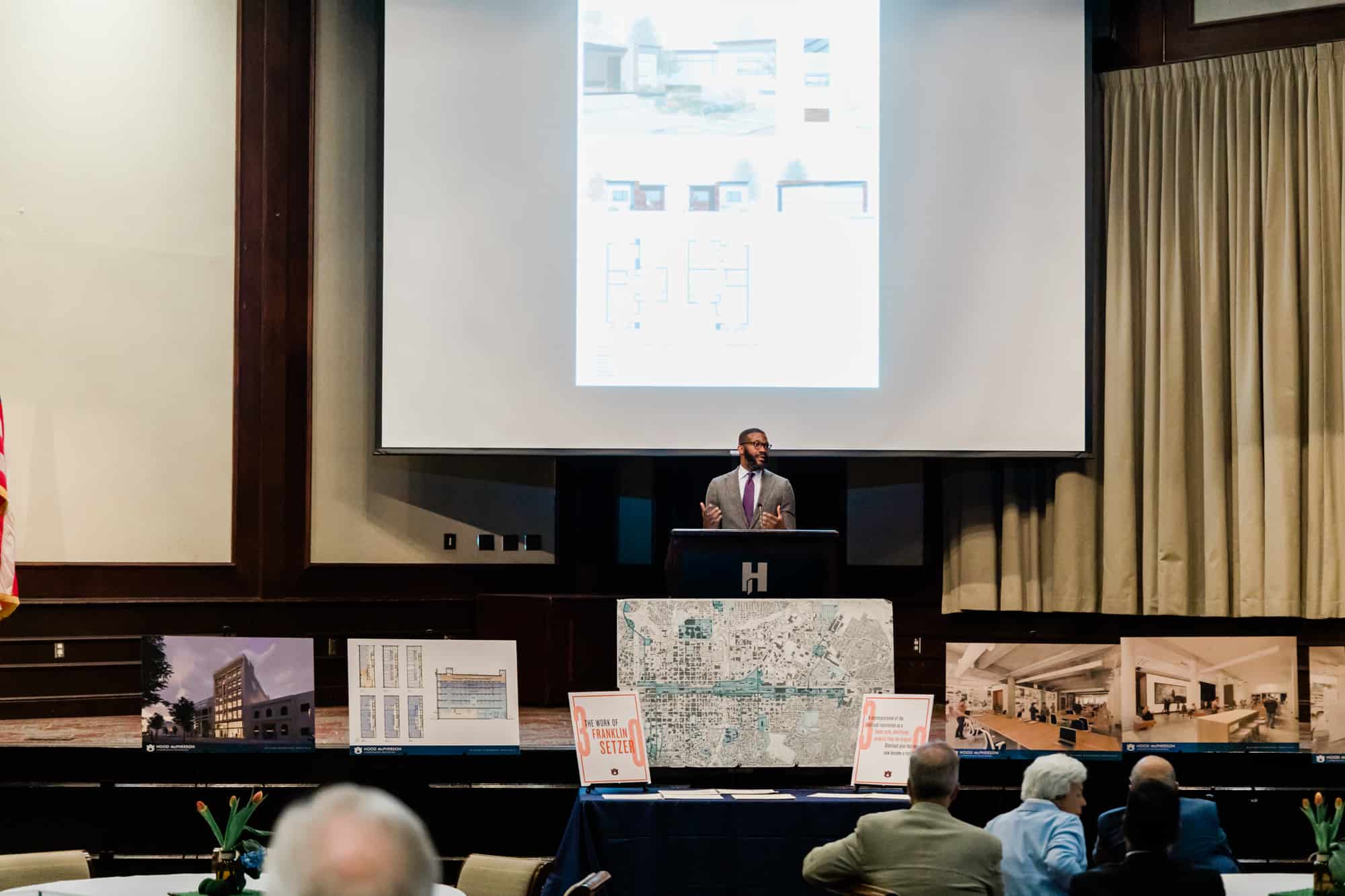 Another of his favorite recollections is Urban Studio's 30th anniversary celebration in April of 2022. The event was attended by local architects, community members, former students and even the mayor. But while that was a special evening, Krumdieck says his favorite memories are the ones he continues to make every time he unexpectedly meets an Urban Studio alumnus.
"My favorite thing is running into former students while walking in downtown Birmingham and hearing what they are doing, what they are working on, and how they know they can create change!"
---
What do alumni remember from their time at Urban Studio? 
"The project that stands out the most for me was our final capstone project, a plan for repurposing the Powell Steam Plant located next to what would later become Railroad Park.  This pivotal experience allowed me to discover a passion for urban revitalization and repurposing underutilized, existing building stock into community anchors that contribute to the vibrancy of the city. This formative experience provided an invaluable backdrop for me to hone my skills as an architect, and the program will forever hold a special place in my heart."
"The project that had the biggest impact on me was my thesis. Once I learned what makes a great 'people place,' I tried to create that experience in Parkside by adding an Indoor Market and Gallery into the empty shell of the Powell Steam Plant. With this project I was able to study all the iconic places in Birmingham and figure out what made Birmingham special."