Faculty Spotlight: Assistant Professor Kelly Homan
Assistant Professor Kelly Homan wholeheartedly embraces the motto, "Life is short; do something you love."
In her role in Auburn's School of Architecture, Planning and Landscape Architecture (APLA), she combines her expertise and enthusiasm for plants and landscape architecture with a passion for teaching.
Homan's educational journey is a testament to her commitment to her field. She obtained her Bachelor of Science in Horticulture from Auburn University and further honed her skills with a Master of Science in Landscape Design from Columbia University before returning to Auburn to pursue a Master of Landscape Architecture (MLA). "My favorite courses in Auburn's MLA program focused on plants," Homan shared. "These were taught by MLA Program Chair and Associate Professor David Hill—who is now a colleague!—and truly furthered my passion for plant life."
Homan plays an integral role in the Environmental Design (ENVD) program, teaching several courses within ENVD's foundational sequence. Working alongside her fellow faculty members, she is actively involved in shaping the future of the ENVD program and exploring how the program meets the demands of the modern world.
---
---
Her research is dedicated to documenting Alabama's grassland communities, an endeavor that helps preserve and protect the state's unique ecosystems. This work extends to conservation-focused urbanism and statewide, landscape-scale corridor design. She collaborates with various departments within the university including Auburn's Bee Lab and Auburn's Natural Heritage Program. One of her noteworthy initiatives is "Creative Conservation," a visionary project aimed at exploring landscape architecture's relationship with landscape-scale design.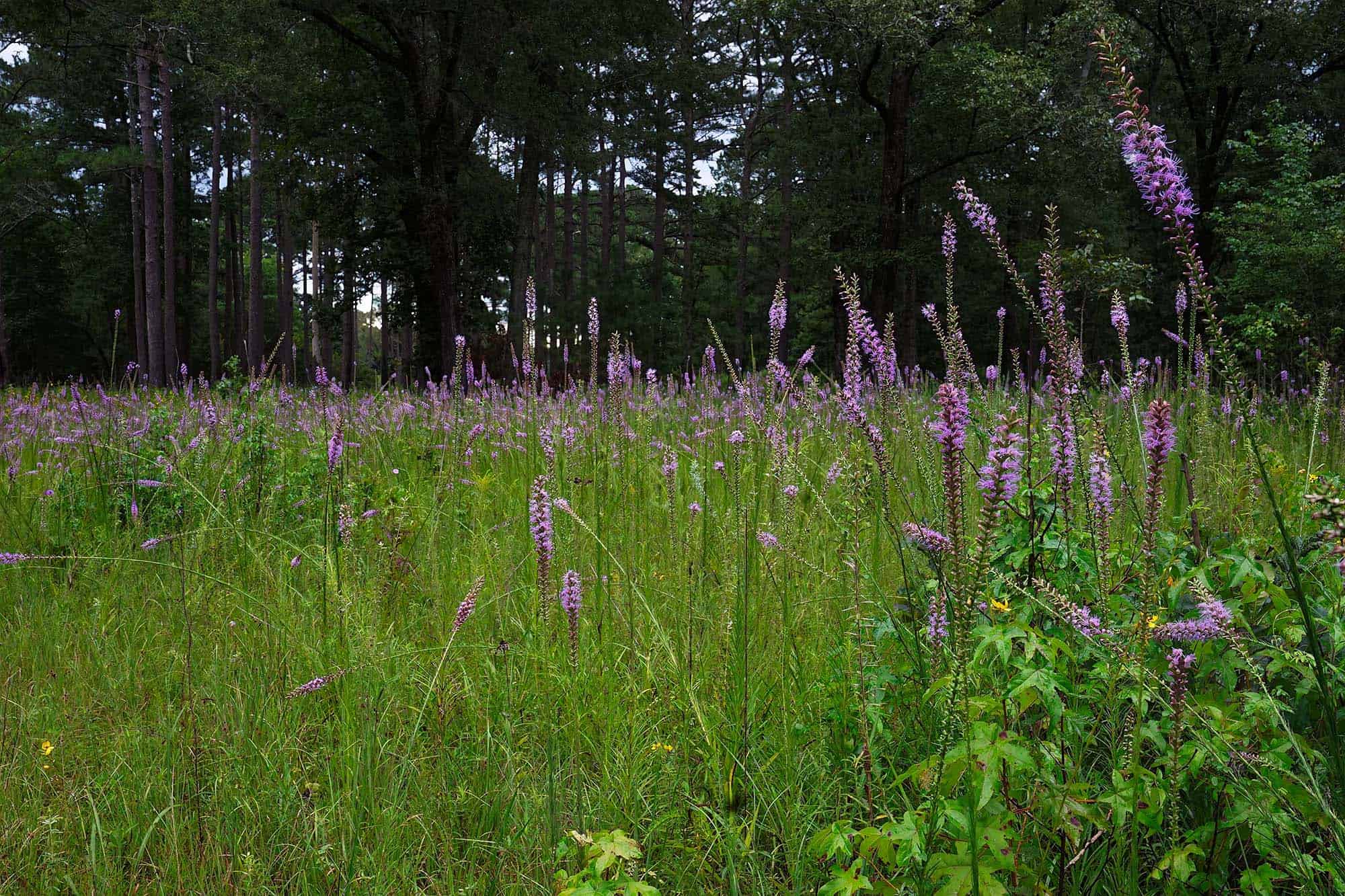 Homan recently received a substantial grant from the Alabama Department of Conservation and Natural Resources that will allow her to further her research and outreach efforts, creating a lasting impact on the state's plant life and natural habitats. She will be leading a collaborative effort, working alongside Katelyn Lawson and colleagues from the Alabama Natural Heritage Program, to assist a research team in revising the state's wildlife action plan. Their responsibilities will include documenting rare plant species and exploring conservation priority area opportunities for Alabama. Longer term, this research seeks to create a statewide corridor plan that will contribute to healthy communities and facilitate the  movement of plants and animals.
Homan feels one of the most rewarding aspects of her role is the opportunity to combine her lifelong passion for the environment with the ability to educate the next generation and engage in impactful research and outreach. "I encourage my students to challenge themselves, think critically and learn to see complexity in the world around them. I am excited about the future of Auburn's Environmental Design program, of the disciplines it intersects, of my research, but I am most excited to come to work each day surrounded by students and colleagues who inspire me."