CADC Summer Camps Prepare High School Students for College
Faculty members in the College of Architecture, Design and Construction (CADC) hosted a number of camps for high school students this past summer through Auburn Youth Programs, an initiative of Auburn's Office of Continuing and Professional Education. In most of these camps, students live on campus for five days, experiencing life as a college student, and spend the week learning the basics of their chosen field from Auburn faculty. CADC has been running youth camps for more than a decade, and this summer's camps were completely full.
---
Building Science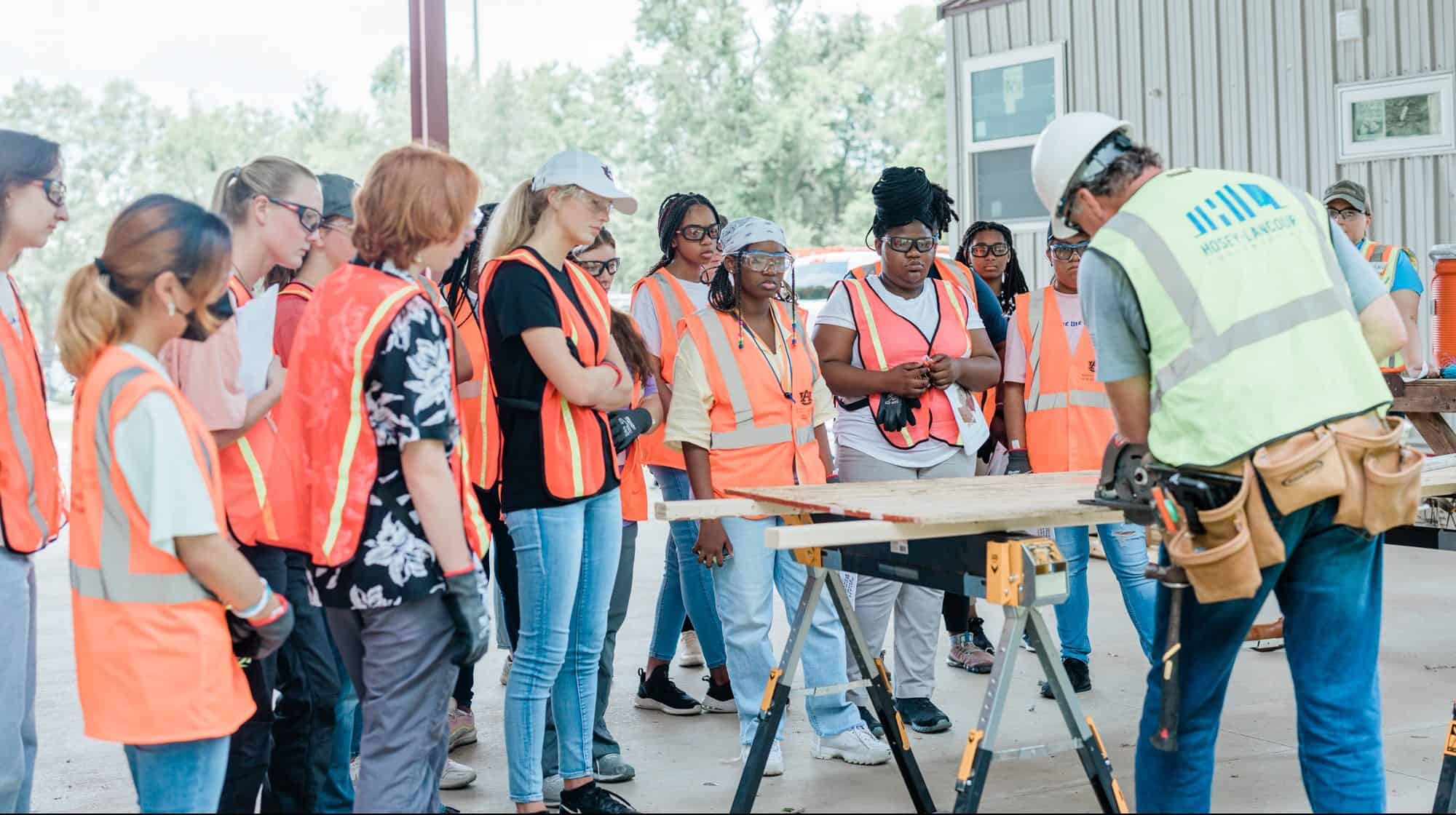 In early June, Assistant Professor Lauren Redden of the McWhorter School of Building Science led the Construction Management Summer Academy for Young Women (CMSAYW), and in late June Field Lab Manager and Senior Lecturer Mike Hosey led the Building Construction Camp. Over half a dozen of their building science colleagues helped to teach.
Redden's students in CMSAYW were immersed in the construction industry through a wide variety of activities. Assistant Professor Wes Collins taught bidding, estimating and plan reading; Assistant Professor Alan Bugg taught safety; Professor Salman Azhar taught virtual design; Hosey taught construction methods; and Assistant Professors Jeff Kim and Eric Wetzel hosted an innovative technologies expo featuring a demonstration of Mac the Robot Dog. Redden taught various sessions, such as career mapping in the built environment, equipment usage, materials and methods. The students got to explore and experiment with hands-on construction activities and took a field trip to an active, large-scale commercial construction site in Atlanta. Campers also had opportunities to engage with talented professionals in the field, attending an equipment rodeo at Thompson Tractor and learning how to wire a lamp with Allen Conradi of Thalamus Electric. Redden designed and directed the camp in both 2019 and 2021 as well as this year.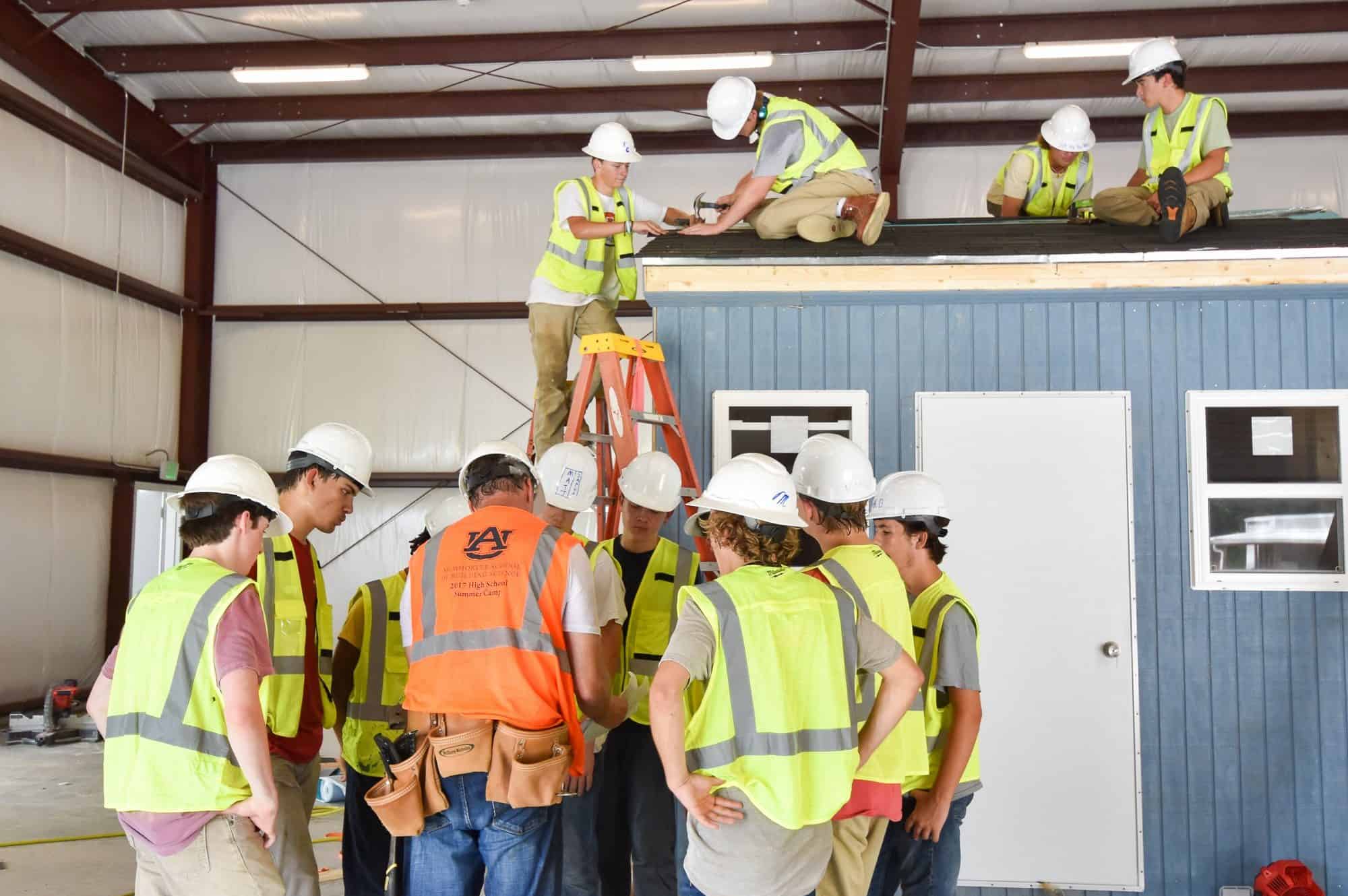 Hosey has been teaching the Building Construction camp since 2008. He begins each year by deciding on a service-learning project for the students to complete, and this year's campers were assigned to build an 8×10 foot shed for a local Habitat for Humanity home in need of outdoor storage space.
After Hosey taught the students about building methods and safety procedures, other BSCI faculty members stepped in to help; Redden taught estimating, Professor Paul Holley taught scheduling, Kim taught 3D Modeling and Program Chair Mark Taylor taught contracting business.
---
Architecture
Associate Professor Christian Dagg of Auburn's School of Architecture, Planning and Landscape Architecture taught three separate week-long Architecture camps for high school juniors and seniors. Each camp began with lessons in hand drawing, reading floor plans and sketching perspectives. Once they had mastered these basics, Dagg asked the students to draw their favorite room at home by memory, since sketching from memory is a skill that mimics communicating built solutions to paper. Toward the end of the week, Dagg focused on model making, and students used a laser cutter to produce a kit of pre-drawn elements. They then had to use those elements to build a six-inch scale model of a set of stairs, the challenge being in working with the limited number of pieces they had.
In addition to studio activities, the students walked around campus to view new and traditional buildings as they observed architecture in the field. They even got to tour the football stadium and walk out on the field while discussing the considerations for architecture that come with a purely athletic function.
---
Industrial Design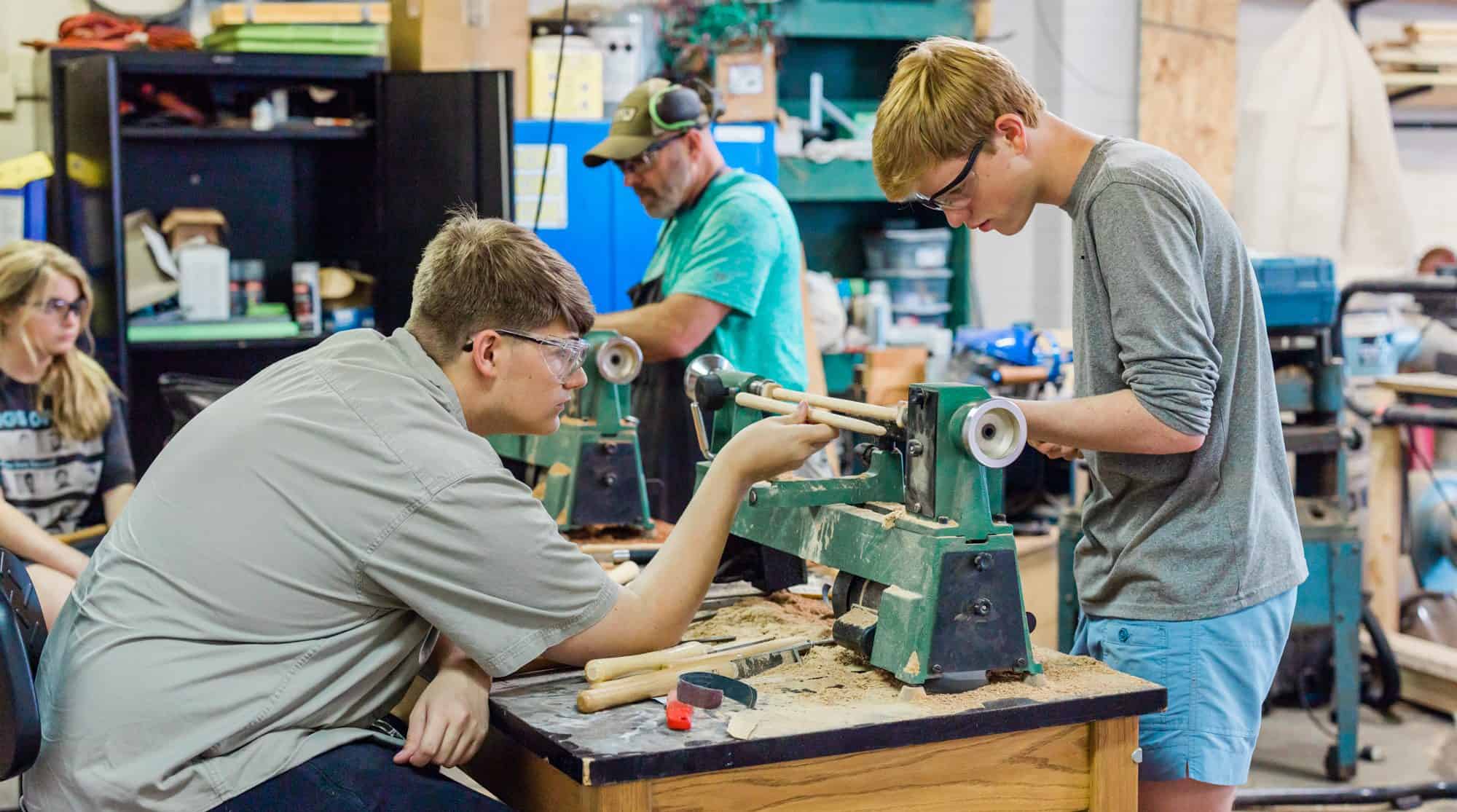 Early in the summer, at the end of May, Professor Randy Bartlett led the Mobile Workshop at futures studio in Mobile, Alabama, for rising ninth through twelfth graders. Futures studio is an off-campus instructional site in Mobile where industrial design students can complete a semester of undergraduate or graduate studies while working on projects with local businesses. Summer campers worked with tools and machinery in the shop as they designed and prototyped multiple products, ranging from cutting boards to computer mice.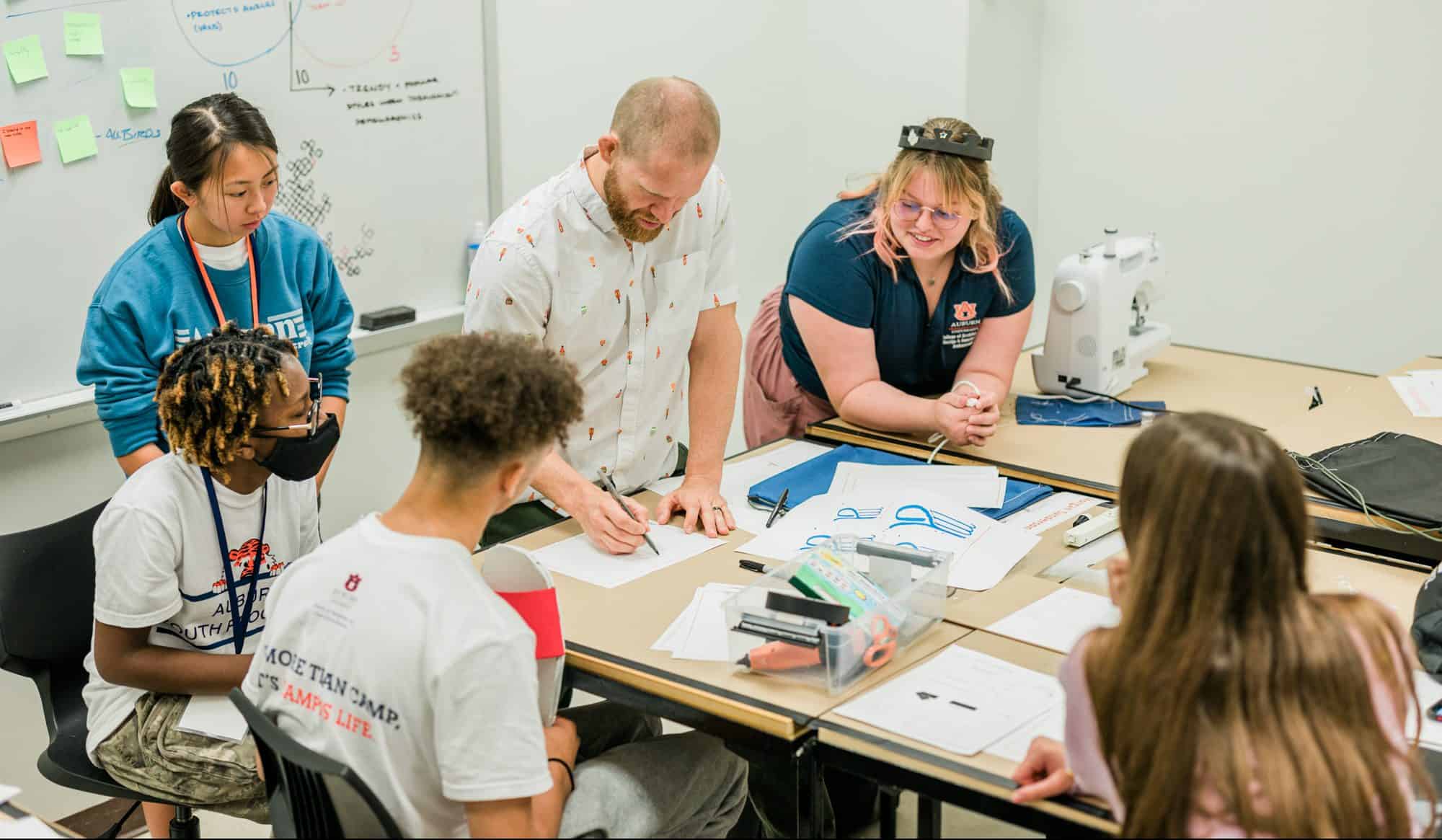 Back in Auburn, Assistant Professor Ben Bush led two separate week-long Industrial Design camps focusing on branding and product development in the shoe industry. Students took their shoe or sandal designs from concept to prototype in just one week as they created product packaging, prototypes and professional presentations. In addition to considering choices like color, material, finish and tread patterns, campers also learned about the science behind footwear and took a field trip to the Sport Biomechanics Laboratory in Auburn's School of Kinesiology.
---
CADC Administrator of Student Recruitment Katherine Buck Chastain said that summer camps are a great way for high school students to explore the college's fields of study before having to declare a major as a freshman. "We allow the students to work with our faculty on projects that are similar to what they would find in our major courses," Chastain stated. "We have current CADC Ambassadors who say their summer camp experience was what helped solidify their decision to major in Industrial Design, Architecture or Building Science."