AUdapting: Simons Shares Insights on Remote Teaching
Transformation · Inspiration · Service
The AUdapting series features stories of transformation, compassion, and inspiration from students, faculty, friends, and partners of our AU family who have risen to provide leadership, innovation, and selfless service to meet the emerging needs during the coronavirus pandemic.
Professor April Simons speaks about the transition to online teaching and the lessons that can be learned as well as the benefits of this non-traditional delivery.
---
The transition to a virtual instruction platform has been a great experience so far. My office looks very different as I'm working from a makeshift home office like many of us are right now. Instead of responding to questions in the classroom and students stopping by my office, I'm fielding a lot of emails, text messages, and one-on-one zoom meetings. 
Now, less than three weeks into virtual learning, the students are excelling in class!
Pivoting and Responding
Though I am still learning ways to improve instruction in this new format, the most helpful thing so far has been understanding the fears and concerns among the students.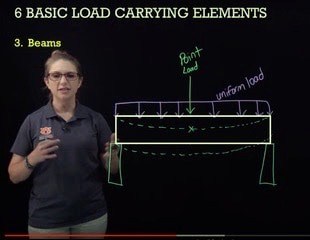 Most of these students have gone from 100% in-person learning (with all of their classes, not just mine) before spring break to 100% virtual learning now. Combined with the fact that some have never taken an online course before, there was a lot of anxiety about how the transition might "look" for them. 
During our first Zoom lecture, I spent some time addressing the positives of virtual learning (no parking issues, more time for study, more time for other hobbies, etc.) and spent time answering any questions they had specific to our class.
Unexpected Benefits
Students are taking ownership of their learning and doing an excellent job communicating the need for office hours at alternate times or additional example problems to work on their own. 
The ability to record videos of myself working homework problems has also helped with instruction and learning. 
One very big benefit of both pre-recorded lectures and live lectures (which are also recorded on Zoom and made available for playback) is that students are able to watch the lectures, tutorials, etc. as many times as they would like. They are also able to pause the recordings or watch specific parts in which they would like to review. 
I've received very positive feedback from students regarding these recordings, which I also plan to continue after things go back to "normal."
The ability to provide evening office hours via Zoom without having to commute back to campus has been a nice benefit of this transition which I will continue to do after things go back to "normal."
Finding Success and Balance
Setting a daily schedule and sticking to it has been key to success. With K-12 schools and daycares closed, my husband and I have set up a homeschool schedule for our Kindergartener and pre-schooler. Rather than presenting a challenge, homeschooling has actually forced us to be more intentional with our time and plan/use it more wisely.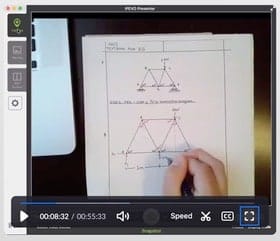 Holding live zoom meetings during our regularly scheduled class time has helped maintain some consistency and normalcy for both the students and myself. 
I'm very much an outdoors person. Beyond setting a schedule for class time, I've also found that scheduled walks and outdoor activities throughout the day helps with productivity. 
Finding Opportunity
Our job as educators is to prepare our students for the real-world challenges they will face in their careers and their lives after graduation. What's more real-world than the challenges we are facing in the world right now? 
Everyone within BSCI and CADC is embracing this opportunity and doing a fantastic job in persevering while offering grace and understanding along the way.   
April Simons is an Assistant Professor in the McWhorter School of Building Science at Auburn University. In addition to teaching Structures I and II to both Building Science and Architecture students, she is most known for her elective course Special Problems in Construction: Tiny Homes—open to all students regardless of major at Auburn University.