Bob & Sherry Faust Distinguished Lecture
---
Distinguished Lecturers
Hans Butzer, FAIA
Dean, College of Architecture
University of Oklahoma
Hans E. Butzer is an award-winning architect and educator and co-founder of Butzer Architects and Urbanism (BAU), together with his wife Torrey A. Butzer, Assoc. AIA. Butzer is best known for his role in the design of key public sites in Oklahoma City, his civic engagement and advocacy, and his role as an educator and leader at the University of Oklahoma. His work has been awarded fifteen awards from the AIA and ASLA. His work has been celebrated among the 10 best designs of 2000 by Time Magazine and listed among the "Top 50 Best Public Art Projects" by Public Art Network Year in Review by Americans for the Arts. The Dallas Morning News twice listed the Oklahoma City National Memorial among the "Ten Best Designs"—once in 1997 and again after completion in 2000.
Butzer was raised in Wisconsin and Chicago but always had a foothold in Germany, where his parents were born and where he spent summers as a child. This early international experience helped Butzer develop an appreciation for the subtle ways in which different cultures shape their environments. Butzer's attention to place was also framed by seeing the world through the lens of his parents, one a physical geographer and the other an anthropologist. Family field trips took Butzer through the glacially formed landscapes of the upper Midwest while nearly a third of his childhood was spent in Europe. There, he experienced a range of cultures and their built expressions across varied landscapes. "Place" could be defined with topographies of landscape, materially built form and cultural identities over time. Butzer's understanding of service, community and ethics grew out of his family's broader history. While his father's family fled Nazi Germany via England to Montreal Canada in the 1930's, Butzer's mother survived nightly bombing raids over Bonn. His parents would emphasize the importance of civic duty, maintaining a clear sense of right and wrong, and the power of diversity. One's work should contribute to a greater sense of understanding, Butzer concluded, and thereby to a community's sense of unity, shared values and common ground over time.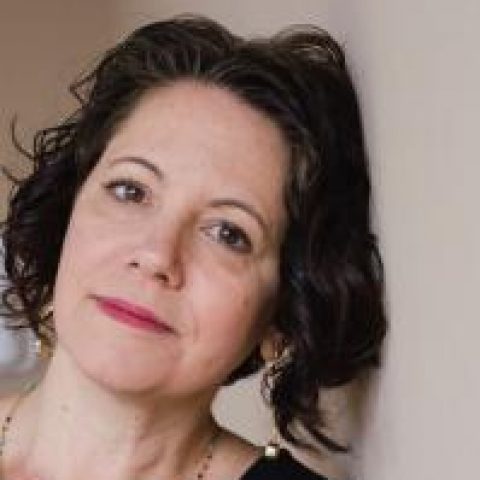 Dr. Stephanie Pilat
Director, Division of Architecture
University of Oklahoma
Stephanie Z. Pilat is the Director of the Division of Architecture in the Christopher C. Gibbs College of Architecture at the University of Oklahoma. Pilat is a designer and writer whose teaching and research examines points of intersection between politics and architecture.
Pilat's work considers the ways in which design culture both reflects and constructs national identities and political agendas. Her first book, Reconstructing Italy: The Ina-Casa Neighborhoods of the Postwar Era, told the story of an Italian postwar housing program that activated the design and construction process for social aims. At a moment when most governments were building failed public and social housing projects, the Italian Ina-Casa plan succeeded due to the combination of carefully crafted public policy, funding and outstanding designs. The book was awarded the 2015 Helen and Howard R. Marraro Prize for the best work on Italian history by the Society for Italian Historical Studies. It has recently been translated into Italian by Dr. Francesco Cianfarani and published with Castelvecchi Editore.
Pilat currently co-leads a team of approximately 30 faculty, students and staff working to bring the legacy of the American School of Architecture to light. The American School refers to the pedagogy and practices that emerged from the University of Oklahoma under the leadership of Bruce Goff, Herb Greene, and others. A 2020 exhibition at the Fred Jones Jr. Museum of Art showcases the original approach to teaching and fantastic works of the American School. Pilat co-edited the companion book, Renegades: Bruce Goff and the American School of Architecture with Dr. Luca Guido and Dr. Angela Person. The team also worked with the OU Libraries to create the American School Archive as well as an exhibition in the Bizzell Memorial Library. In 2018, the American School history was showcased in a special installation at the Venice Architecture Biennale. This project has been generously supported by the National Endowment for the Arts as well as over $500,000 in grants, private and corporate funding. See: https://architecture.ou.edu/the-american-school/.
Pilat recently co-edited The Routledge Companion Guide to Fascist Italian Architecture and Urbanism: Reception and Legacy with Professor Kay Bea Jones. This edited volume brings together the voices of thirty international scholars to investigate the afterlives of the architectural and urban projects of Italian Fascism. Essays examine the reception of fascist architecture through studies of destruction and adaptation, debates over re-use, artistic interventions, and even routine daily practices, which may slowly alter collective understandings of such places. This critical history of interpretations of fascist-era architecture and urban projects broadens our understanding of the relationships among politics, identity, memory and place.
At OU, Pilat has taught design studios as well as history courses, including: Modern and Contemporary Architecture; Cold War Architecture; and Architectural Theory and Criticism. She is the founder of the OU Rome program, which allows 10-20 OU architecture students to spend a semester in Rome each year. In 2015, Pilat was named as one of the "30 most admired educators" in the nation by DesignIntelligence magazine. In 2017, Pilat was named the Edith Kinney Gaylord Presidential Professor at the University of Oklahoma. Pilat's research has been generously supported by a Fulbright Fellowship, a Rome Prize from the American Academy, a Wolfsonian-FIU fellowship, an American Fellowship from the American Association of University Women, a Bogliasco Foundation Fellowship and the National Endowment for the Arts as well as the University of Oklahoma and the University of Michigan. Pilat holds a professional degree in architecture from the University of Cincinnati and a Masters and Ph.D. in Architectural History and Theory from the University of Michigan. She has worked in architectural firms in Nashville, Cincinnati, Atlanta, Columbus and San Francisco. Pilat grew up in Columbus, Ohio, but roots for the Wolverines.
Christian Dagg
Associate Professor, Architecture
Auburn University School of Architecture, Planning and Landscape Architecture
Christian Dagg joined the faculty of Auburn University's School of Architecture, Planning and Landscape Architecture in the fall of 2000. He holds a Masters in Architecture degree from the Harvard Graduate School of Design (with Distinction) and a Bachelor of Science in Art degree from Northeastern University (Magna Cum Laude).
While in Boston, he worked in the offices of Machado and Silvetti Associates and Kallmann, McKinnell and Wood Architects on a series of notable projects. His research focuses on the history of architectural practice. The recent history of architect-led design-build, especially as seen in the work of faculty from the 1970s, has been a source for exhibitions and publications. As an educator still involved in creative work, he is a principal of Hinson + Dagg Architects, a firm recognized at the local and state level for their attention to typology, materials and innovative response to context.
Dagg just completed a five year term as the Head of Auburn's School of Architecture, Planning and Landscape Architecture (APLA). His current teaching assignments are primarily in the undergraduate Architecture Program and the Master of Real Estate Development Program. During his tenure he received the Outstanding Faculty Award from Auburn's chapter of the American Institute of Architecture Students, the College of Architecture, Design and Construction (CADC) Outstanding Teaching Award and the CADC Collaborative Initiative Award. In 2013, Dagg and his colleague Kevin Moore were recipients of the National Council of Architectural Registration Boards Award for their project entitled "Studio: Urban Healthcare."