AIAS Holds 35th Annual Pumpkin Carve
The Auburn chapter of the American Institute of Architecture Students (AIAS) hosted its Annual Pumpkin Carve on Friday, October 27, in the Dudley Hall courtyard.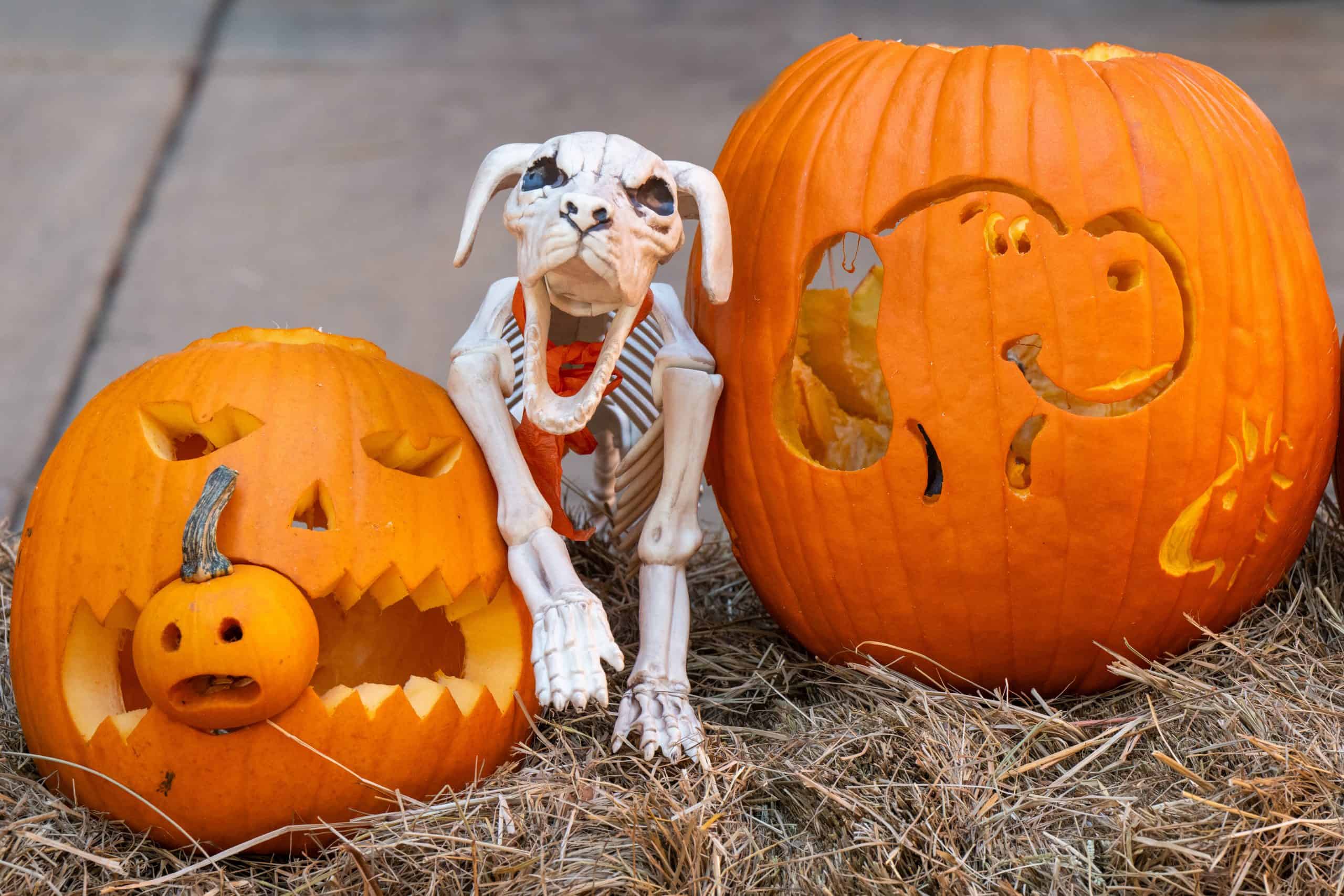 This marks the 35th year of the annual event where students, faculty, staff and community members get into the Halloween mood as they view the lighting of nearly 200 freshly carved jack-o-lanterns. The proceeds from this fundraiser go toward providing opportunities for students in the School of Architecture, Planning and Landscape Architecture (APLA). This year's Pumpkin Carve was co-hosted by APLA and the College of Architecture, Design and Construction (CADC).
After pumpkin carving began at 9:00 a.m., the day's events included a lunch of Boo-urgers and Hall-o-weenies grilled by students and a scavenger hunt. Attendees were able to purchase Pumpkin Carve merchandise, including a T-shirt designed by architecture student Mackenzie Gwaltney and stickers designed architecture/interior architecture student Sophie Harward and architecture students Wesley Hawkins and Laura Chavez.
Late afternoon activities included the awarding of raffle prizes from local businesses and campus partners and a napkin sketch silent auction, featuring over 50 napkin drawings by faculty, alumni and community members. One of the more popular events of the day was a silent auction where winners got the opportunity to throw a pie at faculty members from across CADC.
---
---
Pumpkin lighting began when the sun set at 5:30 p.m. and members of the community, along with the contest judges, streamed through the courtyard in a long line to view the exhibit. This year's judges included APLA School Head Justin Miller, Toby Hanna of J&M and CADC Systems Engineer Matthew Warren. At 7 p.m. AIAS representatives announced the Pumpkin Carve winners and awarded them J&M Bookstore gift cards. The award for Best Overall pumpkin went to a spider design, and designs of a spooky smile and Edvard Munch's The Scream received second and third place respectively. Designs of Frank Gourd Wright and a skeleton received Honorable Mentions. Spookiest Pumpkin was awarded to a design of a winged pumpkin, and a design of Aubie won Most School Spirit. The winning pumpkins were then auctioned off to the highest bidders with the proceeds going to AIAS.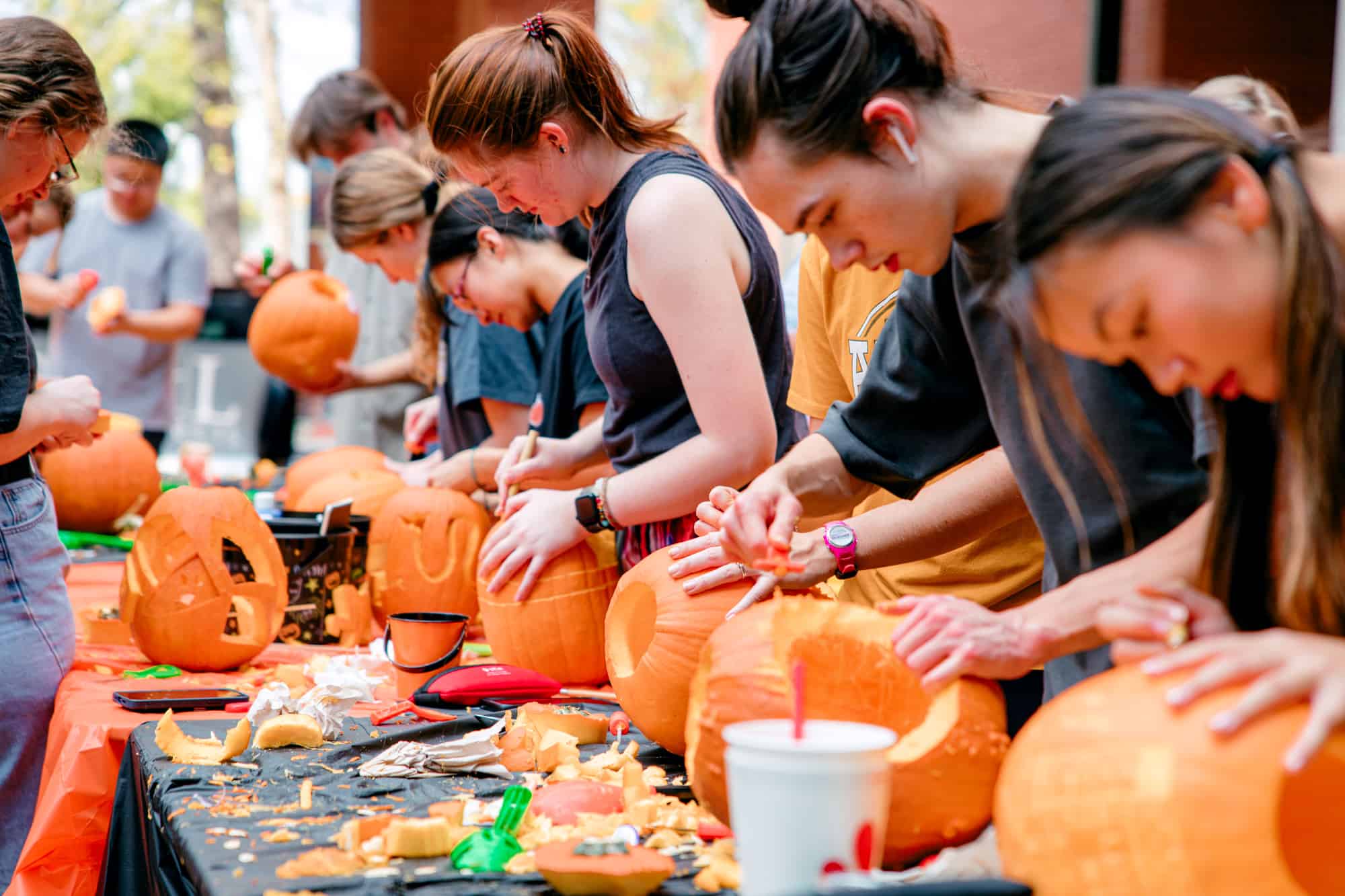 Pumpkin Carve Co-chair and second-year architecture student Emma Newsome said that this day is one of her favorites. "Pumpkin Carve is an all-day event for the students of this college to connect with amazing CADC student organizations, faculty, the community and one another. Building a sense of community within a school is important, and Pumpkin Carve does just that." Newsome's co-chair Layla Harbison, a third-year architecture and interior architecture student, stated, "Pumpkin Carve is so special to me because it is a tradition that brings our entire school, both students and faculty, together. Events like this are near to my heart, especially after COVID. I've learned not to take time with my community for granted and to really soak it all in."