Thomas Hogge
Visiting Assistant Professor of Landscape Architecture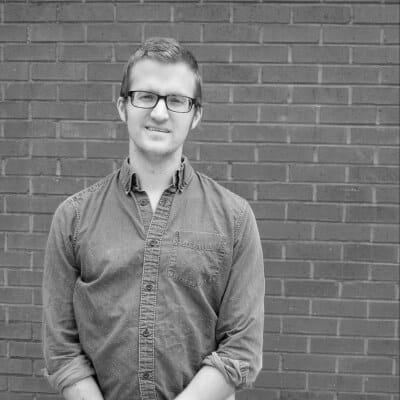 ---
School of Architecture, Planning and Landscape Architecture
Master of Landscape Architecture
432 Dudley Hall Phone: (334) 844-5448
---
Master of Landscape Architecture, University of Virginia; Master of Architecture, University of Virginia; Bachelor of Arts (Fine Arts + English), Hampden-Sydney College
RLA (Virginia #406001837)
Teaches core design studios, a professional practice seminar, and courses in the landscape construction sequence. Materials+Details introduces material histories, properties, and detail logics. Landform+Hydrology centers earthwork and grading in the study of hydrological design, including surface water hydrology and drainage basin management. A recent research seminar on fabrication used the geological and material histories of Alabama to derive technical procedures for physical modeling from an understanding of landscape processes as a medium for design and experimentation.
Interest areas in research and practice:
Research on material histories and feral ecologies focuses on designed intersections between manufactured and successional landscapes. This work engages a range of disciplines and tools to imagine spatial links that exist between public interests and private stewardship and attend to specific cultural contexts.