Office of Inclusion and Diversity Sponsors Black History Month Events
Auburn's Office of Inclusion and Diversity (OID), which aims to promote diversity, equity, inclusion and social identity-focused programs on campus, is sponsoring several exciting events to celebrate Black History Month.
OID will kick off the month with the Black History Month Keynote Speaker event on Tuesday, February 7, at 6:00 p.m. in the Melton Student Center Ballroom. This year's speaker is TV personality and activist Karamo, one of the hosts of Netflix's Queer Eye. This event is open to all Auburn students, faculty and staff; Please register at RSVP at aub.ie/karamo.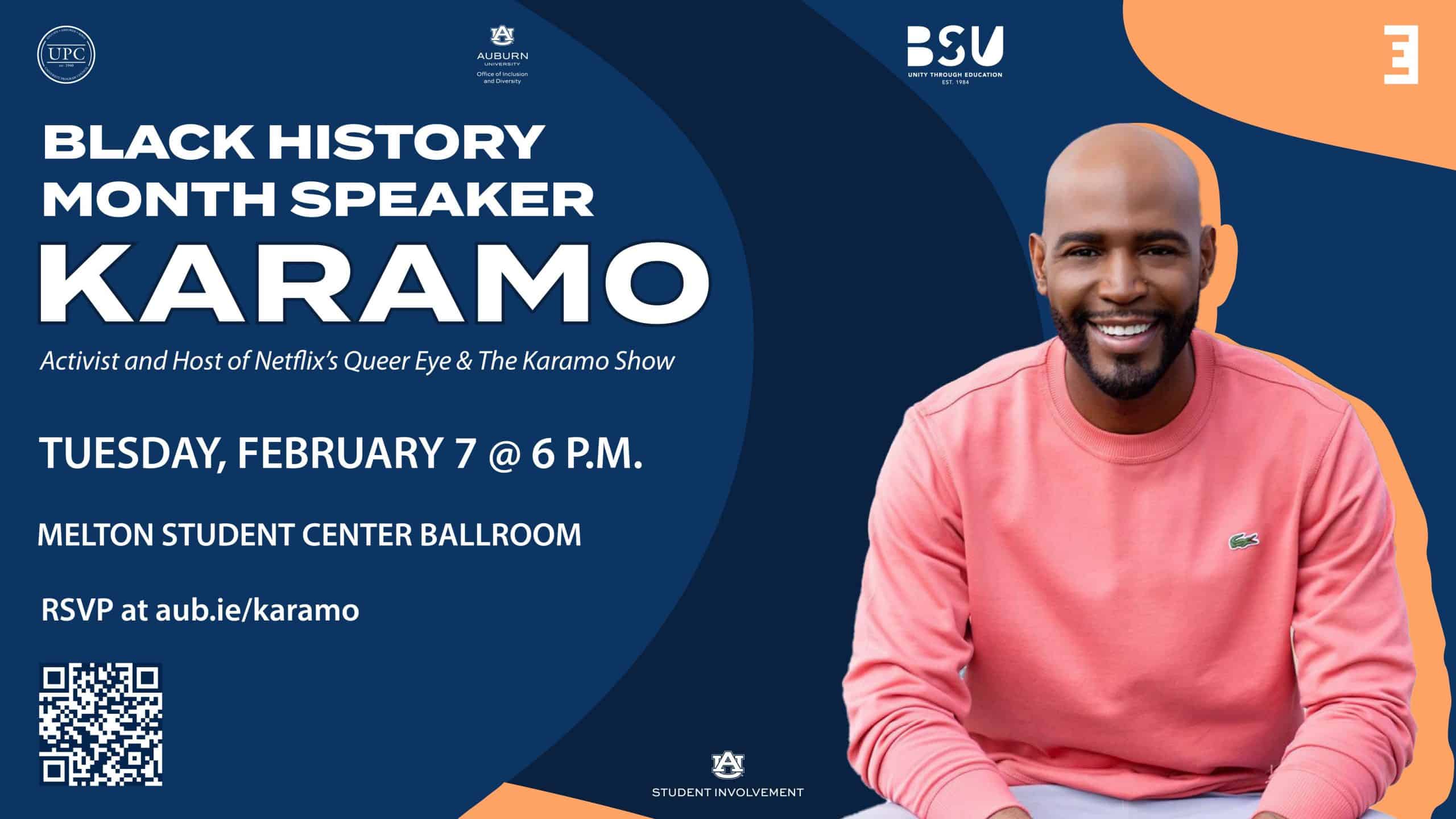 Other events include a Lunch & Learn on Wednesday, February 8, from 11:30 a.m. to 12:45 p.m. in the Melton Student Center Room 2222. This luncheon will feature Auburn history professor Dr. Keith Hebert who will discuss Black Wall Street and Black entrepreneurship in Alabama. Please RSVP at aub.ie/OIDLunchLearnRSVP.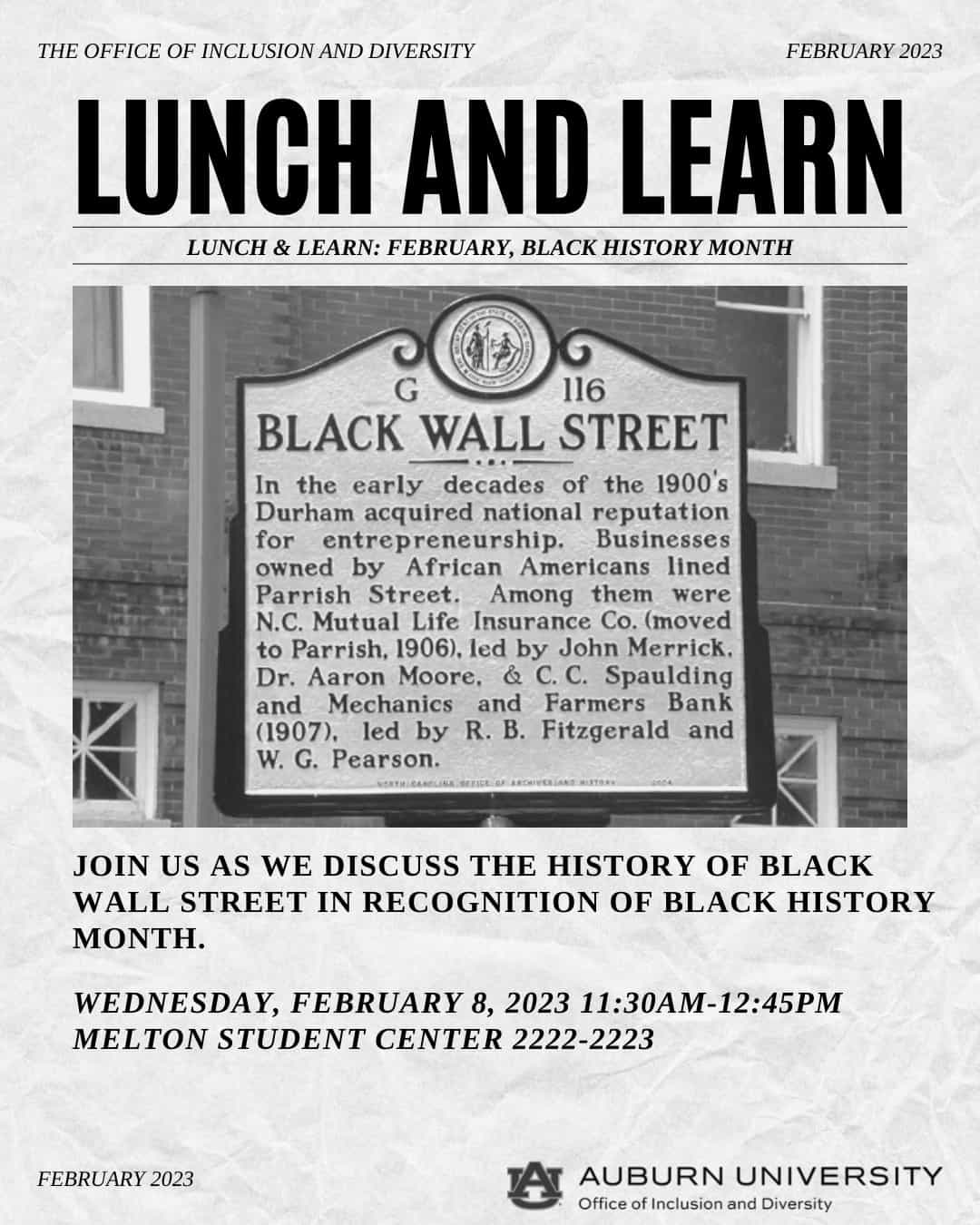 On Saturday, February 18, OID will lead a cultural excursion to see Alvin Ailey American Dance Theater perform at the Fox Theater in Atlanta. There is limited space available on a first come first served basis; Please register at aub.ie/AlvinAiley2023.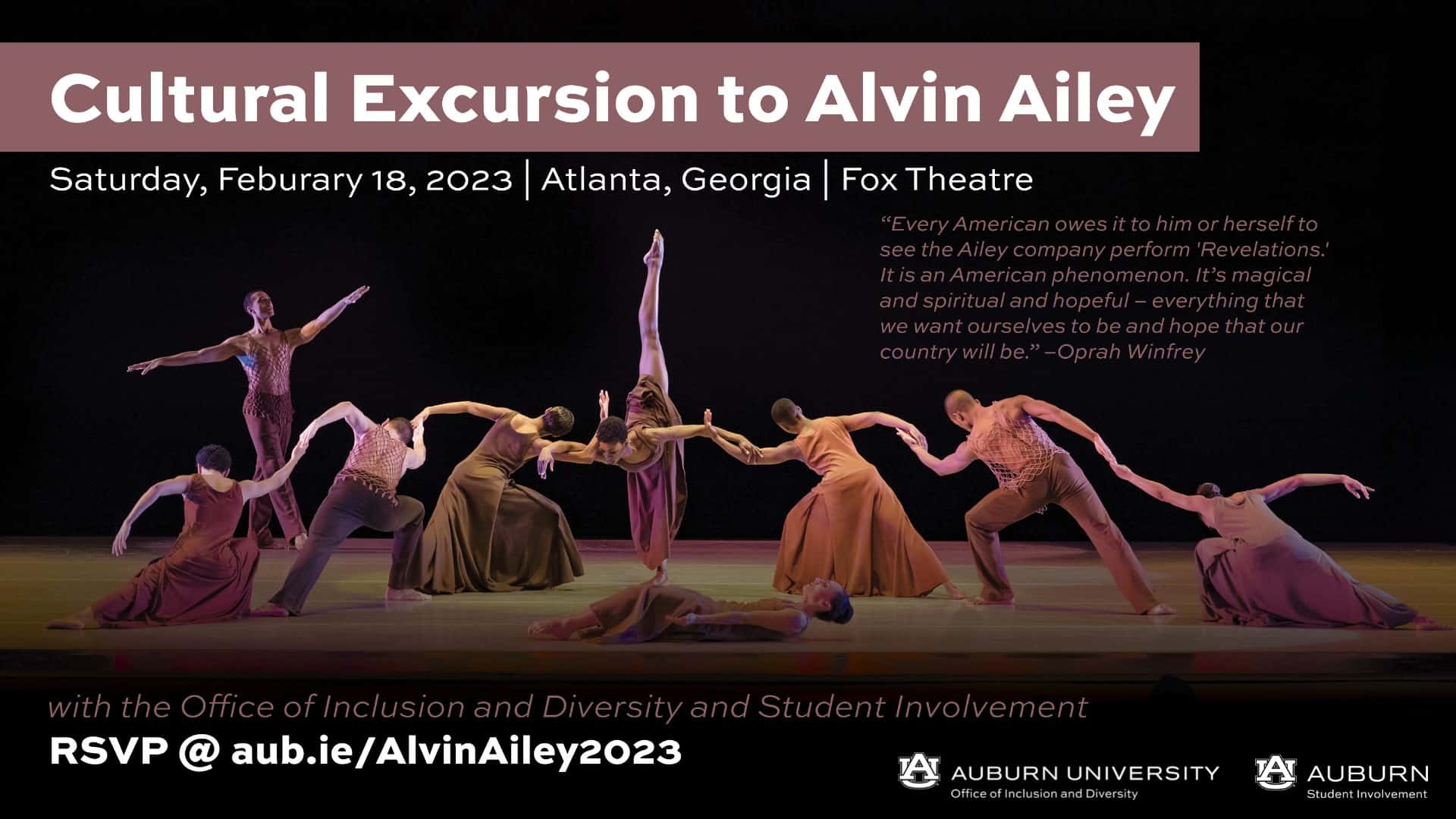 OID's final event of the month is the annual Women of Color Networking Social on Tuesday, February 23, at 1:45 p.m. in the Melton Student Center Ballroom. This is an opportunity for Women of Color faculty, staff and students to connect, educate and inspire future leaders. RSVP at aub.ie/wocsocial.