GDES Alumna Named Executive Creative Director at Big Communications
Shannon Harris, a 2006 graduate of Auburn's Graphic Design program, has been promoted to Executive Creative Director at Big Communications, an independent, integrated communications agency in Birmingham, AL.
The first woman Executive Creative Director in Big's 28-year history, she will lead the agency's 14-person creative department in the development and delivery of highly impactful, award-winning solutions for Big's clients. Harris, a proud third generation Auburn graduate, cherishes her time in the program and credits Auburn for setting her up for success.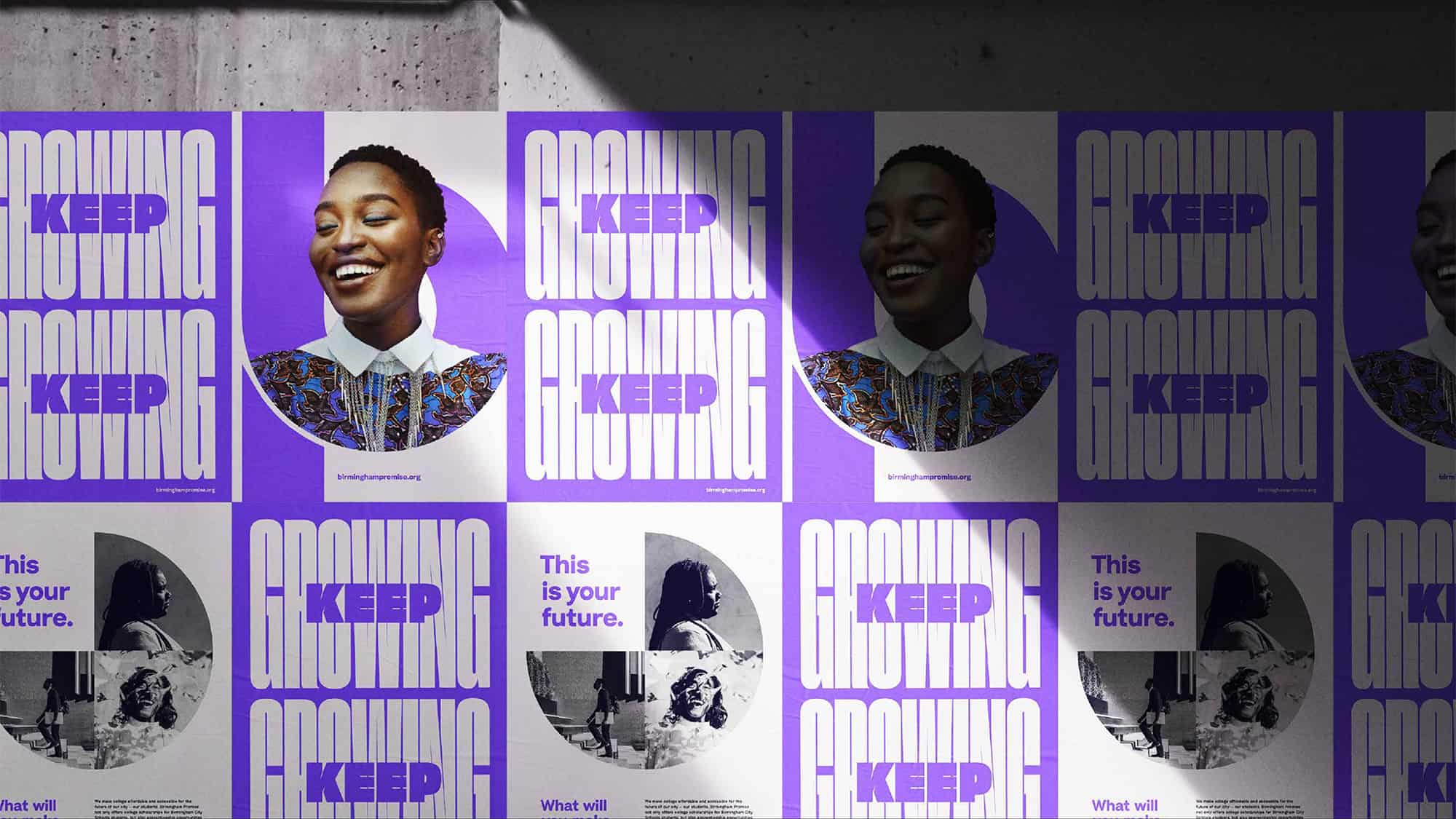 "My graphic design education at Auburn laid the groundwork for my role as an Executive Creative Director at Big," shared Harris. "The Auburn faculty challenged me, sharpened my abilities and equipped me to consistently push the conceptual boundaries of my team's creative work. Throughout my career, I've had the privilege of collaborating with numerous Auburn graphic design graduates, and their exceptional skills and unwavering commitment have consistently impressed me."
Her latest role marks the fourth promotion earned since she joined the agency in 2010. Since then, Harris has worked with local and national brands like Texas Children's Hospital, the former Bayer Properties (now Centennial), UAB Callahan Eye and more. As a founding chairperson of Big's Culture Club, as well as its mentorship program, Big Growth, she also remains invested in creating opportunities for growth and development across the agency.
---
---
"Shannon is an integral part of our agency fabric and of the wider Birmingham community," said Big Founder and CEO John Montgomery. "Her creative prowess has helped propel this city for nearly two decades by building brands that ultimately help build our community, and I know she will continue her success in this elevated position."
She is a previous recipient of the Birmingham Chapter of the American Advertising Federation's (Birmingham AAF) Designer of the Year, Illustrator of the Year and Web Designer of the Year distinctions. Most recently in June 2023, the most exclusive major photography competition in the world—Communication Arts' 64th Photography Competition—honored team Big's visually stunning image for UAB Callahan Eye. The "Looking Beyond" entry, honored in the advertising category, was led by Harris alongside photography partner Stephanie Eley.
"It's truly an honor to lead Big's creative department going forward," said Harris. "I've seen the agency grow tremendously, from team to capabilities to client roster, and I now look forward to partnering with John and the rest of the team to usher in the next phase of growth, success and impact."
---
Big is a Birmingham-based independent, integrated communications agency that uses creative and an earned media mindset to drive business results. A past recipient of AdAge's Small Agency of the Year Award, the agency's diverse client list includes national, regional and local companies in automotive, financial services, government and public affairs, manufacturing and retail, and healthcare. For more information about Big, visit bigcom.com.