Faculty Member Emily Knox Published in Wonderground Journal
Assistant Professor Emily Knox published her essay "Choreographing Desire" in the June issue of the bi-annual journal Wonderground. Knox, who teaches landscape architecture in the School of Architecture, Planning and Landscape Architecture (APLA), was selected alongside a group of writers, ecologists, artists and landscape architects to contribute to the journal's third issue, themed "Desire Lines." Edited by Australian landscape architect Georgina Reid, Wonderground is a print and digital journal that explores questions of nature, culture and care.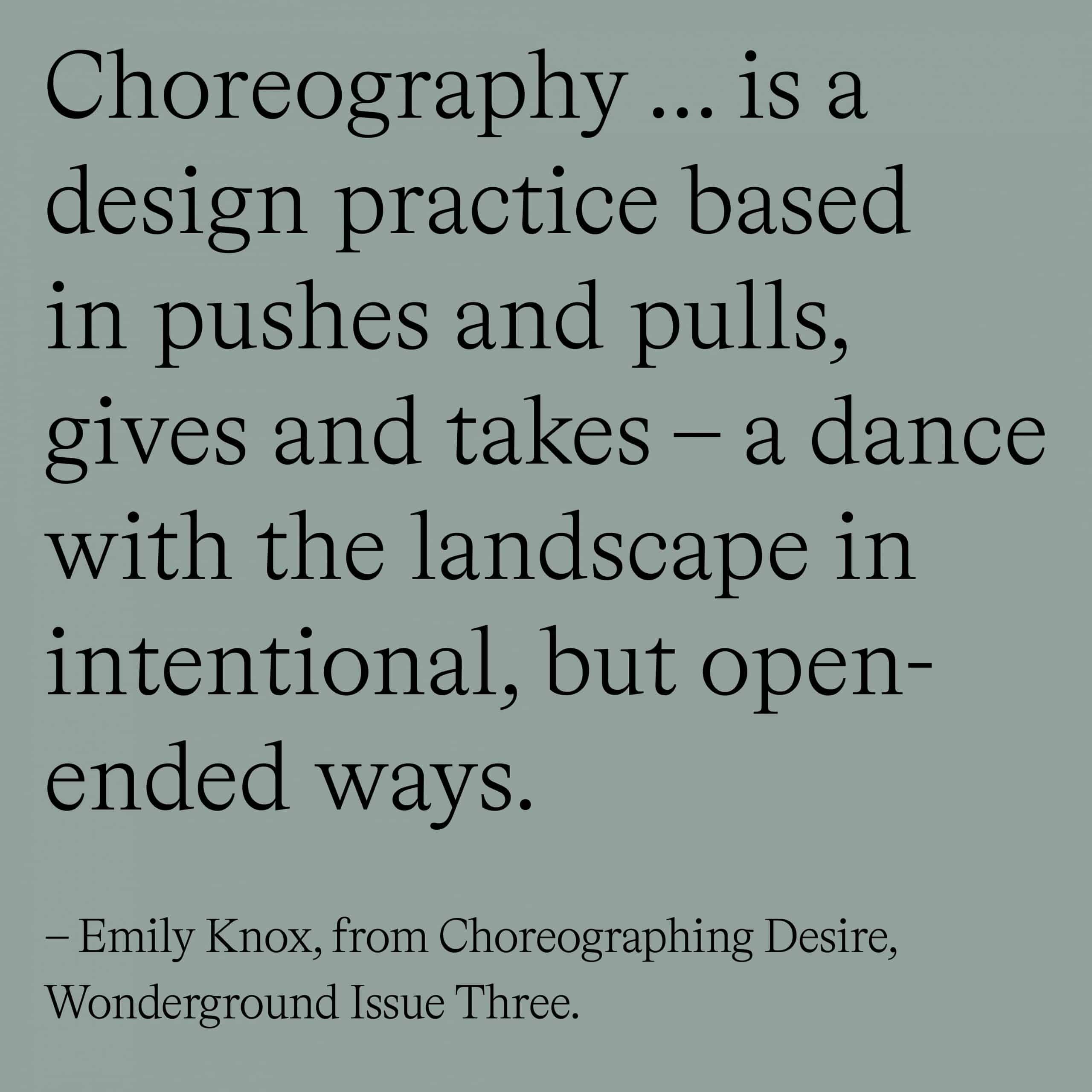 Her article explores the creative desires of ecological processes, unpacking the ways in which those desires strike lines, some linear and some meandering, across landscapes and the difficulty humans have had trying to understand and engage with those desires. She proposes choreography as a method for designers to engage with and guide messy, complex processes without smothering them.
Knox, who holds a Bachelor of Science in City and Regional Planning and a Master of Landscape Architecture from the Ohio State University, used her experience as a range rider for Alderspring Ranch in Idaho to build the piece. Much of her research is focused on the public rangelands of the American West and how the landscape is altered by cattle. "The folks at Alderspring certainly don't consider themselves landscape architects, but they are undeniably in the business of landscape-making," she explained. "They hire a small group of range riders to help them herd their 400-some cows across 50,000 acres of public land each growing season. My time at Alderspring was really about being on-the-ground in these places I'm fascinated with and fully absorbed into the day-to-day life of the incredible people who manage them." Knox says she brings up cows and sheep in class often and hopes that her students can read her essay and understand why. "Landscape architects do a lot of things in this world, whether they care about cows or not," she said. "I hope the piece broadens what they think is possible within this discipline and in their futures."