Excursion, Immersion, and Intervention: Architecture in Rome 2018
For more than a decade, the Rome Program has introduced Auburn architecture students to the Eternal City and its uniquely rich urban and architectural fabric. Students explore that fabric by sketching, drawing and simply walking—extensively—through the city. By the end of the semester-long Program, they will have familiarized themselves with a very different urban as well as social environment. Last Spring, the Program was led for the first time by Carla Keyvanian, who is not only a native of Italy but a scholar of Roman architecture and urbanism as well. "One of my main roles was acting as a cultural 'bridge' of sorts," Carla says. "I found myself constantly 'translating' cultural norms—to the students on one hand, and to their Italian instructors on the other. The experience was eye-opening for the students and for me as well: I often saw familiar things through fresh eyes."
The Auburn students are based at the Rome Center of Arkansas University, which is also host to programs from other American universities. That enabled a prolific exchange of views among the architecture students present at the Center. They had to join forces, in particular, on a 3 week-long project that entailed mapping the ancient Papal Route, the main ceremonial and processional route of the city. The results were graphically varied and rich. Perhaps most importantly, the students forged lasting relationships.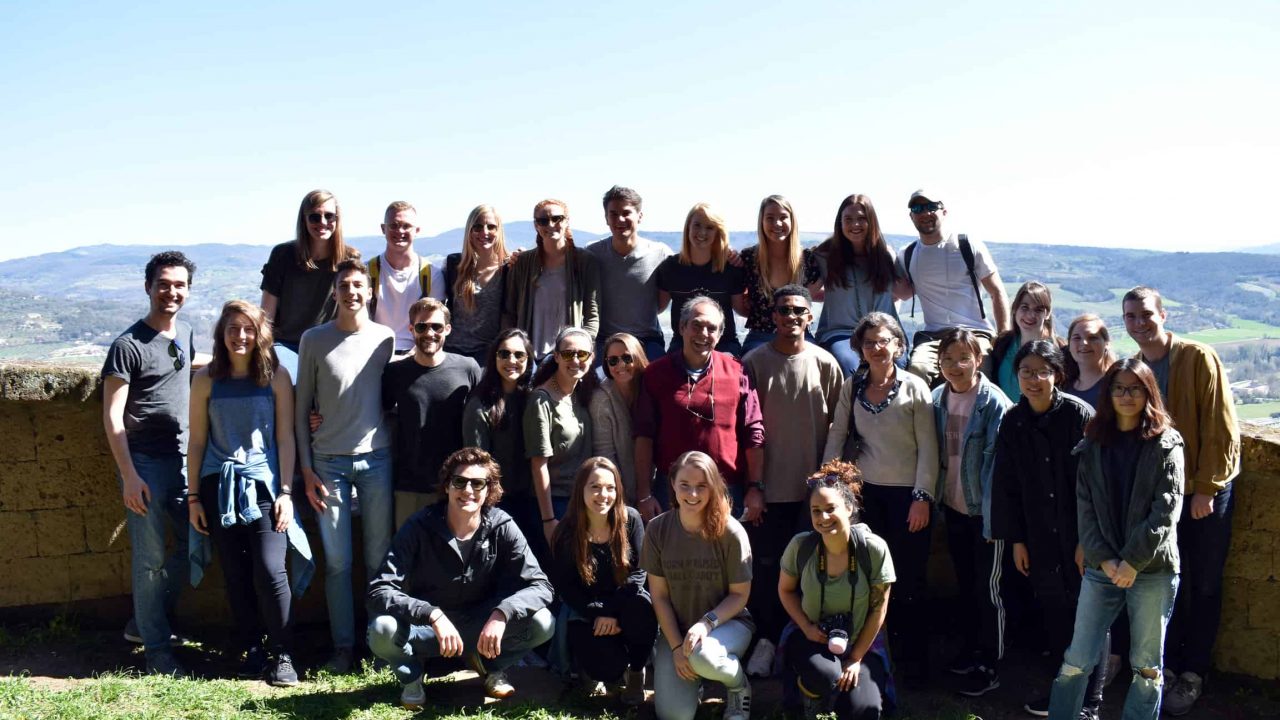 Upon their return, a group of five students (Henry Savoie, Preston Smith, Aaron Neal, Patricia Fonseca, and Lauren Wertz) curated, designed, and installed a small but refined exhibit of the Rome Program. "Excursion," is a section that documents one of the most pleasurable parts of their semester—the multiple short trips they took through the European capitals and the Mediterranean. "Mapping" displays a sample of their work with students from other universities, while "Intervention" represents their studio projects, the culmination of their urban analyses and explorations.
"In a city where every brick is sacred, any intervention must have the weight of careful intention and display or respond to and understanding of what it is touching and its ramifications," writes Henry Savoie, who headed the group of student curators. "As I return to Auburn for my fourth year of studio, which focuses on urban architecture, I find that an increasing amount of the time I spend in design is dedicated to diagramming and understanding context, history, and existing site conditions." This shift in perspective and approach to architecture is the main goal of the Rome Program.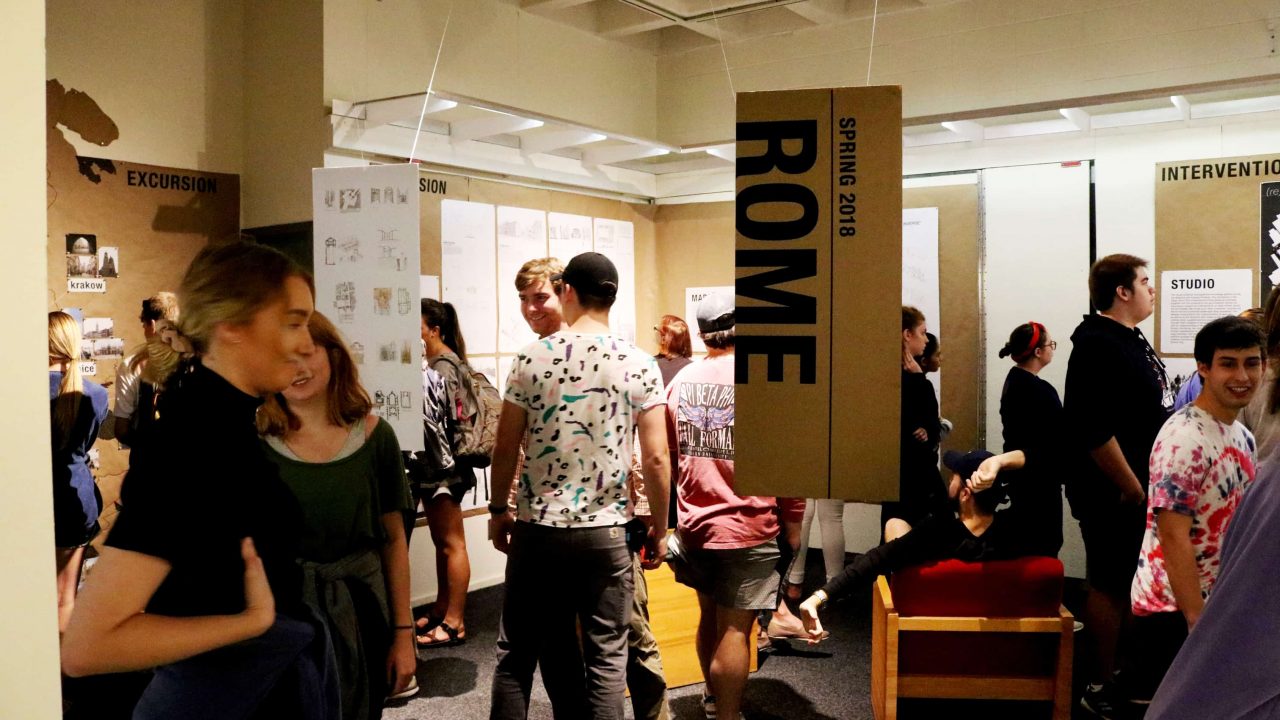 Images courtesy of Henry Savoie.