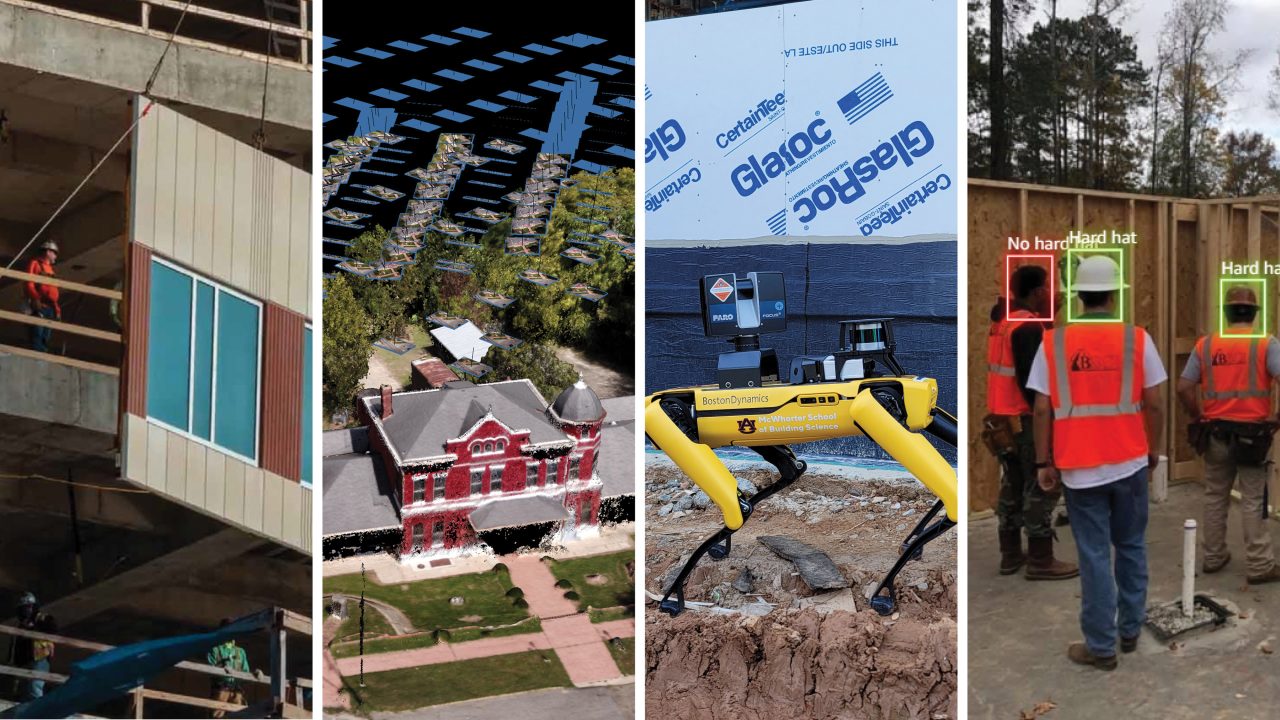 Auburn University's Center for Construction Innovation and Collaboration (CCIC) was established in 2009.
Housed in the College of Architecture, Design and Construction (CADC), the Center's overriding mission is to foster partnerships that bring about improvements in the construction industry. The center has provided over $1 million in research funding since its' inception, resulting in numerous peer-reviewed published works, several provisional patent applications and the issuance of five full utility patents.
CCIC works to define construction-related problems and address them with targeted research, while preparing students to work in the industry. These clearly defined "construction imperatives" are updated annually by industry stakeholders, so that the work of CCIC remains focused—but fluid—and can change along with the industry.  The CCIC's current imperatives include: the shortage of skilled labor, the underutilization of information technology on jobsites and the need for construction prefabrication.
---
---