Zachary Hobbs | Senior Communication Design Lead, IDEO
9:00 a.m.
Zach Hobbs is the Co-Lead of IDEO's Cambridge office where he amplifies the iconic design company's creative culture to bring the studio into the world. He's inspired by the challenge of using creativity to foster belonging and connection, bringing a maker's ethos and hands-on experimentation to his work. Zach's first foray into design was when he started creating xeroxed fliers for his college punk band, which would mark the beginning of more than two decades of designing posters, album covers and merchandise for both major label releases and independent bands at the vanguard of the DIY underground. At IDEO, Zach has led the rebrand of the humanitarian organization Alight, created an entirely new fan experience for a professional soccer team, ignited a new culture of creativity and learning at a global pharmaceutical company, and shaped the visual brand and values of Dubai's innovation hub, Area 2071. Zach has also participated in a number of group and solo exhibitions around the United States and Europe, including at the Elmhurst Art Museum, South Dakota State University, the University of Alabama, the University of Maryland Art Gallery, and BBDB Studio in Italy.
---
Heather Bybee | Director of Packaging Design, Ammunition
10:00 a.m.
Heather Bybee first joined Ammunition in 2013 and has been working in packaging design since the beginning of her industrial design career. Her packaging experience has spanned from helping startup brands launch their first consumer product to advising corporations on how smart packaging design can solve business and consumer challenges. With experience working with in-house teams and design agencies, Heather has created packaging experiences for brands including Beats by Dre, Lyft, Microsoft, OtterBox, Polaroid, and Square. She holds a Master of Arts in Design Strategy and Innovation from Brunel University in London, England and a Bachelor of Industrial Design from Auburn University.
---
Tucker Viemeister | Industrial Designer and President, Viemeister Industries
11:00 a.m.
Tucker Viemeister is an industrial designer famous for OXO Good Grips, the first Universal Design products. His experience ranges from voting machines (Microsoft) to exhibitions (Shanghai Planetarium), and he is a contributor to the HyperloopTT project. He founded Smart Design, opened frogdesign's NY office, and is Lab Chief at the LAB at RockwellGroup. Viemeister is faculty at The New School's Parsons School of Design and is the Rowena Reed Kostellow Fund Chair at Pratt Institute. He is Vice President of the Architectural League of New York and a Fellow of the Industrial Designers Society of America. His work is in the permanent collections of the Museum of Modern Art and the Smithsonian. He holds 32 US utility patents and is named after a car.
---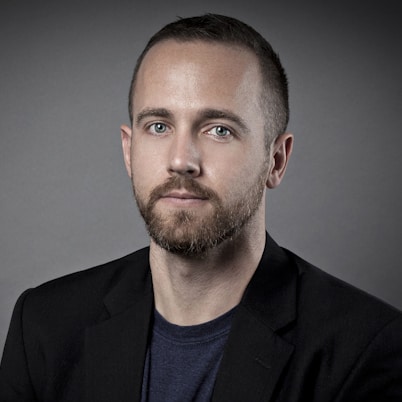 Drew Merkle | Associate, Zaha Hadid Architects
1:30 p.m.
Drew Merkle joined Zaha Hadid Architects in 2012, following the completion of his Master of Architecture in London. He has worked on a variety of competitions and commissioned works in that time, and has since played a pivotal role in the design, development, and delivery of the Bee'ah Headquarters project in Sharjah, United Arab Emirates. Drew was involved since competition stage, and has been project architect throughout the advanced stages, responsible for client liaison and on-site supervision. In addition to Bee'ah HQ, during his tenure at ZHA, Drew has been involved in a number of large-scale developments and masterplan projects in the MENA region, Europe, and China.
Drew received his Bachelor of Architecture from the School of Architecture, Planning and Landscape Architecture at Auburn University in 2008, and his Master of Architecture from the Architectural Association School of Architecture in London, United Kingdom in 2012. He has worked with the Architectural Association as both a Unit Tutor and Director of a summer research Unit as part of the AA Visiting School. Additionally Drew has lectured and given workshops extensively across the USA, Caribbean, and Europe. He has been an invited critic at the Bartlett School of Architecture, University College of London; the Architectural Association in London; as well as Auburn.
---
Lesley Braxton | Principal, Trahan Architects
2:45 p.m.
Lesley Braxton is breaking the mold of what an architect is. As a Principal at Trahan Architects, she and her team are pioneering design that profoundly enriches the human experience. She rejects the notion of a hard line separating inside and out. Instead, her attention is given to creating spaces with degrees of outsidedness that focused on the fundamental relationship between the natural environment and the common good. Her work is a process of continual listening, research, and observation to serve as a humanitarian first, architect second.
Lesley graduated from Auburn University in 2004 with degrees in Architecture and Interior Architecture.
---