CADC Students Take Home Research Symposium Awards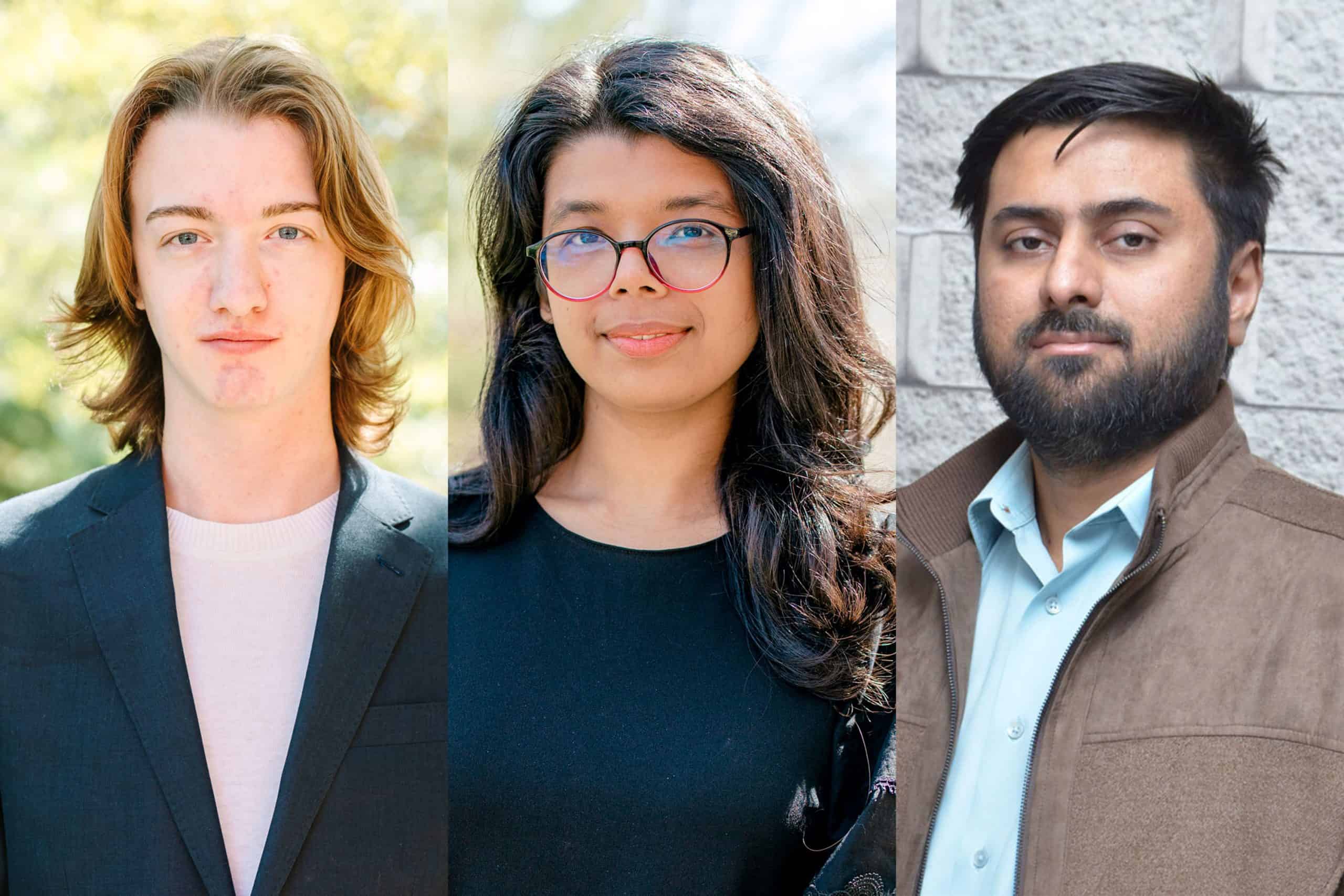 Three students from the College of Architecture, Design and Construction (CADC) took home honors in the 2023 Auburn University Student Research Symposium, held March 28 at the Melton Student Center. More than 400 students from a wide variety of disciplines participated in the annual event by sharing their research through scholarship posters and oral presentations.
Senior Environmental Design major Aubrey Sanders won an award for their oral presentation on urban economics and environmental design in Montgomery's historic Peacock Tract neighborhood. Kangkhita Aishwarya Bosu, a graduate student in the Master of Landscape Architecture program, won for her research on the use of Gehl Theory, which focuses on the spaces between structures, to evaluate the landscape performance of Gulf State Park in Gulf Shores, Alabama.
Muhammad Umer, a graduate student working toward a Ph.D. in Building Construction, won an award for his poster presentation. His research was titled "An Empirical Assessment of U.S. Industry Productivity Data with a Focus on the U.S. Construction Industry."
"The Auburn University Student Research Symposium provides a great opportunity to profile the amazing research scholarship of our CADC students," said David Hinson, CADC's Associate Dean for Graduate Studies and Research. "We are very proud of the work that Aubrey, Kangkhita and Muhammad have done this year."