BSCI Hosts Women's Leadership Summer Camp and Caterpillar Rodeo
The inaugural camp is designed to introduce young women to the construction industry
This summer, the McWhorter School of Building Science hosted the first-ever Summer Academy for Young Women in Construction Management. Eighteen young women, all of them rising high school juniors and seniors, participated in the scholarship-based camp.
During their time in Auburn, the students participated in workshops at the university and made several outings, including to B&G Development in Atlanta. Lauren Redden, assistant professor and director of the camp, says she hopes the five-day program will expose young women interested in construction to the many different opportunities the field presents and show them how multifaceted the industry truly is.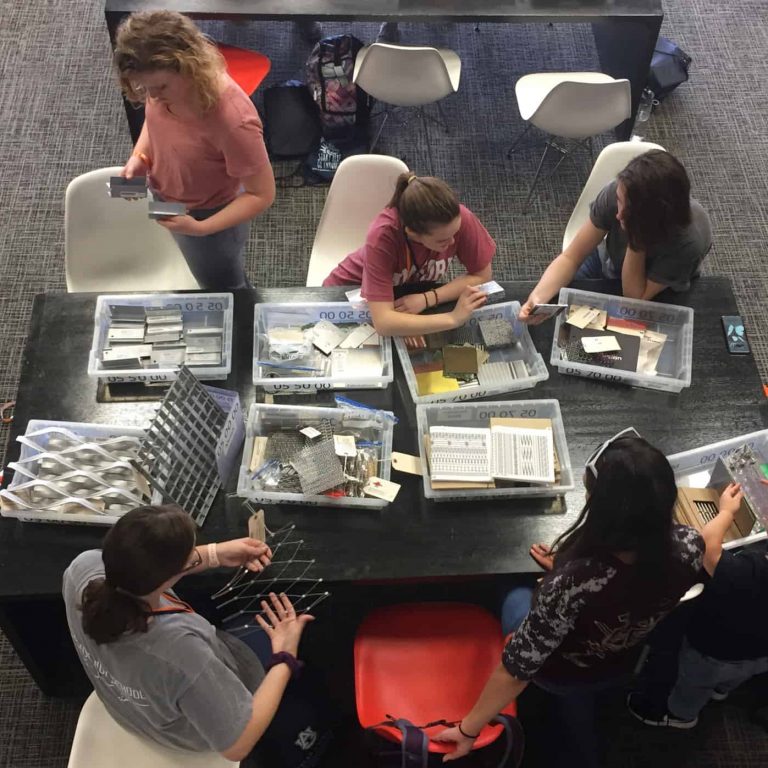 Designed to give high school juniors and seniors an inside look at the construction industry and Auburn's building science program, the summer camp attracts students from across the country with a wide range of interests. Jordan, a student from Louisiana, says she was interested in Auburn because of its outstanding reputation. Since her professional interest is primarily in architecture, she says the construction-based camp was eye-opening. "All the work that has to be put in to make a building—all the wiring, the tubes, the plumbing, the air conditioning system—it's so different and hard, and I have a whole new respect for that."
Another student named Kasey, who traveled from Wisconsin, says she enjoyed getting to visit a general contractor's office and going on-site to witness the different stages of construction firsthand. "I want to design my own houses, more residential stuff and tiny homes," she says, adding she wants to eventually have a career that includes "combining construction management with design and doing a project where I'm completely in control of every aspect."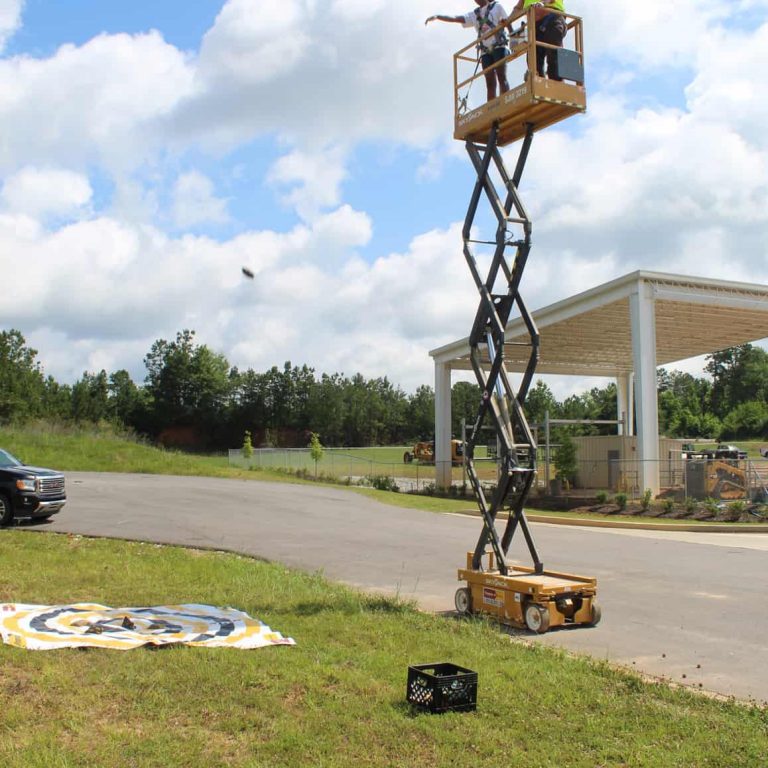 At the end of the week, students were treated to a Caterpillar Equipment Rodeo in Opelika, where they operated various pieces of equipment such as a scissor lift and loader. They also learned about and used cutting-edge construction technology, including a remote-operated skid steer and GPS tracking devices.