Blaire Fraser Joins CADC Advancement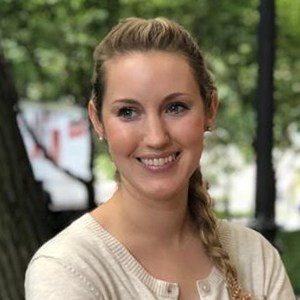 The College of Architecture, Design and Construction (CADC) is pleased to announce the hiring of Advancement Associate Blaire Fraser. Fraser holds a Bachelor of Arts in communication from Susquehanna University in Pennsylvania as well as a master's degree in nonprofit management from Columbia University. In her new position, she will focus on annual scholarship and sponsorship opportunities within CADC's three schools, managing the Circle of Excellence, Tiger Giving Day and CADC's annual fund initiatives.
Fraser has seven years of experience working in development. At Columbia Law School in New York City, Fraser worked with the school's major donors and planned stewardship events. Most recently, she was a Donor Outreach Manager for Southeastern states with the USO, a non-profit that supports U.S. military troops.
Fraser is excited to be working with CADC alumni and friends. "Auburn graduates have a passion and affinity for Auburn like nothing I have seen before," she stated. "It's inspiring to go to work in a place every day where the work we do truly matters. We are creating a shared community that connects Auburn alumni for life, and we are empowering future generations of alumni who will become leaders in their fields."