Best Summer Ever: CADC Well Represented in Camp War Eagle Leadership
The summer after high school graduation brings excitement and change for students across America. However, for those attending college in the fall, the idea of freshman orientation can be stressful for incoming students and their parents. Auburn University First Year Experience (FYE) programs (including Camp War Eagle) are remarkable because they aim to personalize and simplify the orientation process for new students and their families. This summer, for the first time in its 111-year history, the College of Architecture, Design and Construction was represented through three student leadership positions in Camp War Eagle: Head Camp Counselor, Camp Counselor and Parent Counselor.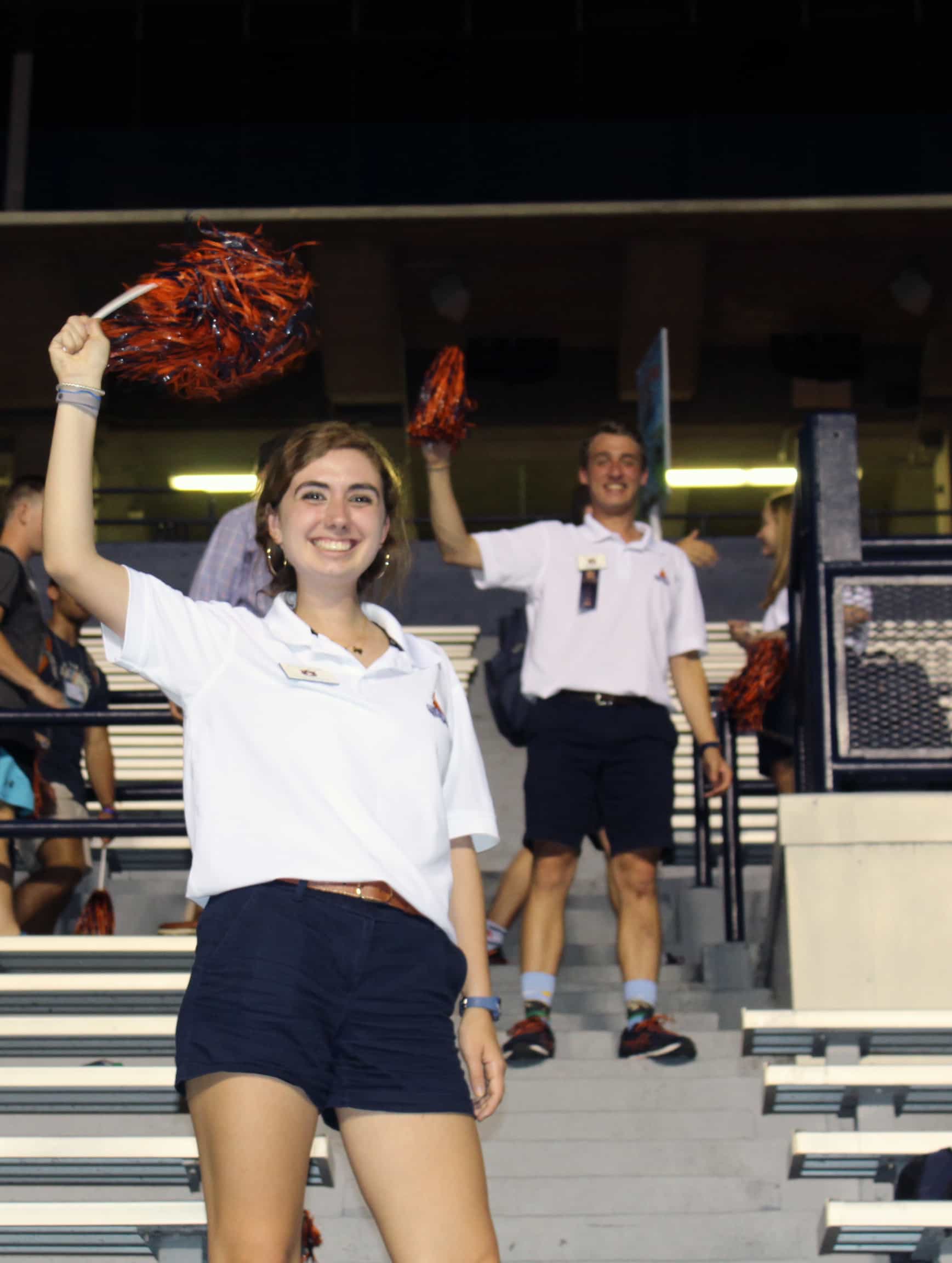 At the CADC, faculty, staff and student volunteers want every new student to have an exceptional, individual experience. "The CADC is much smaller than other colleges on campus, so our Camp War Eagle sessions allow for more one-on-one time with our advisors," says Kelsey Wynne, a third-year Architecture student from Texas. "Coming from out of state, CWE was my first real interaction with other students that would be attending Auburn with me. I was a little overwhelmed, but my camp counselor really helped me feel comfortable with the transition. I applied to be a CWE counselor to do the same for new students and their families." Kelsey served as a Parent Counselor and connected with families of new students, making them feel more at home in Auburn.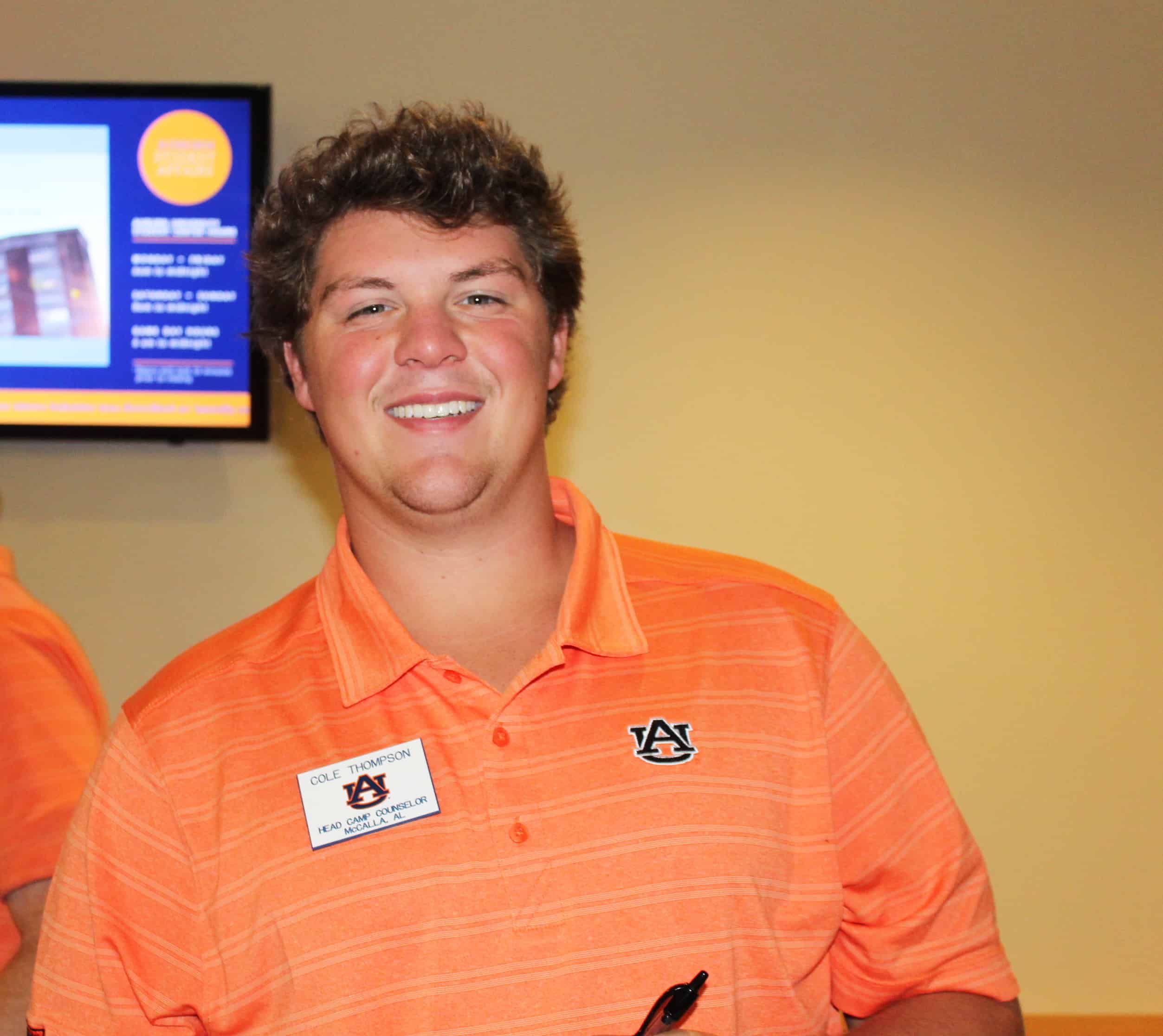 Cole Thompson, a junior in Building Science and one of the Head Counselors for this year's CWE sessions, had a similar experience as a new student. "I can remember going through Camp War Eagle as a freshman. I really looked up to my counselor and valued all the information and help she gave me. Sophomore year, I wanted to find a way to make an impact on campus and give something back. Being a Camp War Eagle counselor seemed to me to be the best way to do that."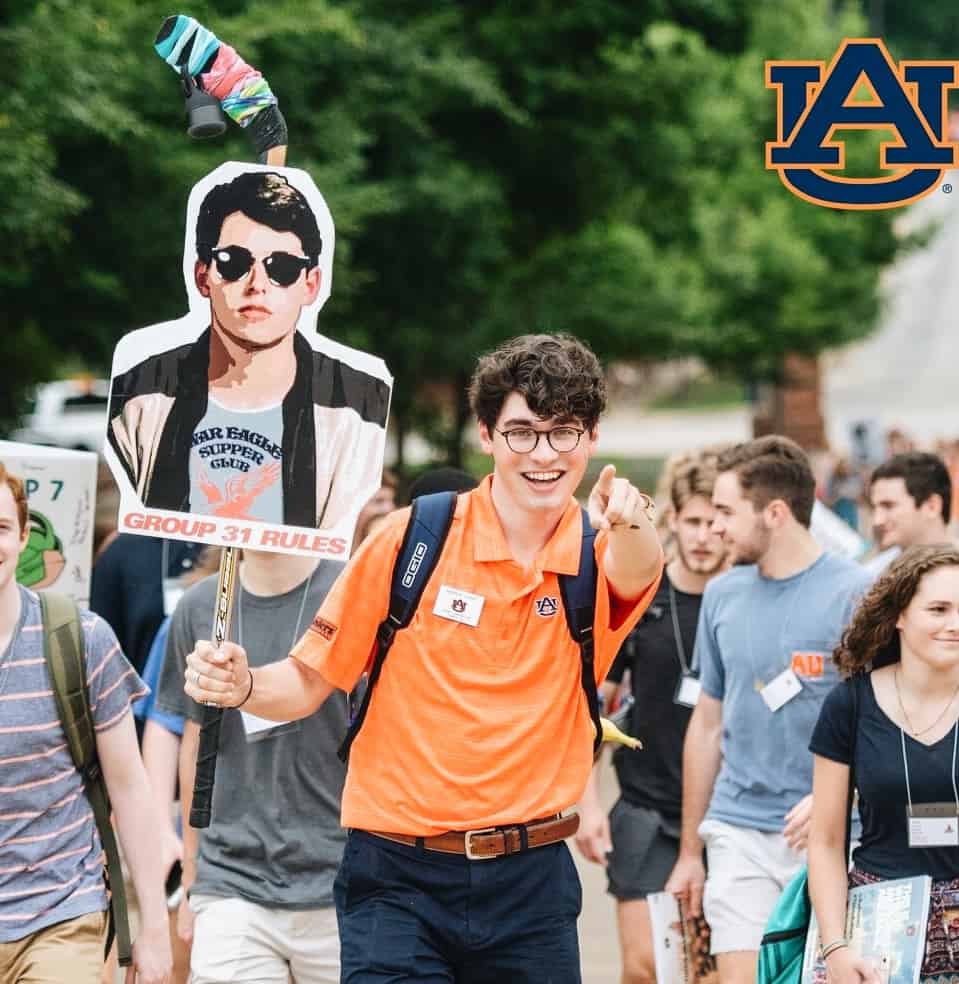 "What really sticks out to me as I think back on my experience as a counselor are the times I was able to set aside the agenda and the work of CWE and have genuine conversations with my freshmen," explains Andrew Short. Andrew, a Junior in Graphic Design from Ardmore, Alabama, was responsible for guiding incoming freshmen through each activity-packed session. "CADC does an amazing job of making students and parents feel welcome as soon as they show up for advising. The recruitment and advising staff really put themselves out there for new families," he says. This passion for what the CADC does is evidently contagious, as Andrew states his single most favorite memory at Auburn is when he gained acceptance into the Graphic Design professional program. "The College has given me the opportunity to pursue something that I am deeply passionate about, and the work that it took to get there makes it all so much sweeter."
Kelsey, Cole, and Andrew were able to impact the experience of hundreds of students and parents, all while having fun and making memories and new friends along the way. "When I rushed the field with the crowd after the Iron Bowl in 2017, I actually ran into one of my former campers and celebrated with him," Cole recounts. Small moments like that illustrate the Auburn experience—one of excitement, friendship, and family.