Alumni Spotlight: Josh Ekandem '07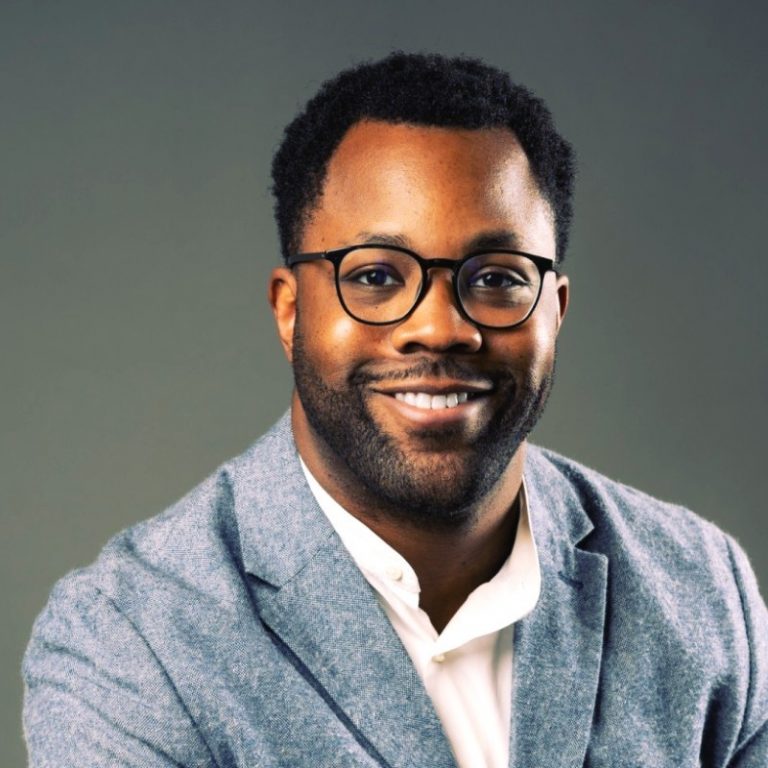 As a Principal Engineer and Experience Architect at Intel Corporation, one of the world's largest semiconductor manufacturers, Josh Ekandem has grown accustomed to getting puzzled looks about his unique title when introducing himself. "I call myself a design technologist; I mix design and technology," he explained. In order to continually innovate, Intel business leaders partner with technical experts to work together on leading strategic innovation, but with his background Ekandem is actually able to fill the roles of both. "I'm the first at Intel to bring design and technology together," he said. Ekandem, who lives in Santa Rosa, California, is a graduate of Auburn's School of Industrial and Graphic Design (SIGD).
Ekandem grew up outside of Atlanta, where his parents were ardent supporters of his many interests. "Growing up I was into everything," he recalled. "I was into football, I got into wrestling. I was into electronics. I was the troublemaker, the inventor, the artist. I was making beats and doing music and I had a ton of different hobbies. My parents said, 'do whatever you want to do' and they would just support me." In the end, Ekandem found that art was the hobby he loved the most. By the time he was a junior in high school, he knew he wanted to pursue art professionally, but he thought the only options were to be an artist or to teach. When a representative from the Atlanta Institute of Art gave a presentation at his high school on various options for art-related professions, he found that industrial design was just what he was looking for. "I'll never forget it, they got to industrial design and showed a drawing of a shoe and a drawing of a bike and I thought, 'Yeah! That's it!'"
---
---
Ekandem earned a Bachelor of Industrial Design from SIGD in 2007. Since he had graduated a semester early, he decided to stick around for graduate school and earned a Master of Industrial Design in 2009, focusing on the design of culturally relevant products. While he was completing his master's, Ekandem began working in the Computer Science lab of Dr. Juan Gilbert, whose focus was studying how people use technology and how it can be improved. Since he liked studying the reasoning behind how people use products, he was considering getting a doctorate in psychology. "There's this design aspect but there's also the psychology and emotional aspect, and that's where I really wanted to dive deeper," he said. "It's all about how people use products." But instead of Psychology, Dr. Gilbert recommended he look into Clemson University's Doctorate of Human Centered Computing, telling Ekandem he could shape the program to fit his interests. "I applied and somehow got accepted!  Next thing I know I'm moving to Clemson," he said.
While he was working on his doctorate, he heard that Intel was visiting Clemson for a recruiting event. Ekandem had a list of companies he wanted to work for and Intel wasn't on it, but he decided to attend anyway. "I came in with my Starbucks ten minutes late to their presentation and I ended up leaving with an internship!" While he was still working on his doctorate, Intel offered him a full-time job in their Rotation Engineering program. Ekandem rotated through various technology and business divisions, spending six months in each one learning about a different part of the company. "The program was investing in Intel's future leaders," he explained. "They want you to really understand all the different aspects of the company." He went on to work as a designer in Intel's Smart Home and Autonomous Vehicle divisions where he worked with business strategists, anthropologists, designers and computer scientists to deliver innovations in open-source home technology and self-driving cars using speech. Now, he's working to better understand Intel's customers, the problems they are trying to solve and how they are using AI and 5G technologies to create products. "A product might be a good idea, but it could still fail if you haven't thought through the layers of an organization and the layers of approval. It's important to think about everyone who will be affected by our design decisions, such as the people who will use the technology as well as the people who will build, maintain and authorize it," he said.
While he has come a long way from his undergraduate years at Auburn, Ekandem said that Summer Op, SIGD's summer intensive program, stands out in his mind as one of his most significant learning experiences. It was the beginning of several important lessons he learned at Auburn, including perseverance, preparation and what it means to work hard. "I knew how to work hard, but this was a different type of hard. I remember going to class all day, taking an hour or two-hour break and then staying until midnight or maybe later. That work ethic grew. If you want to get good at anything, go to Auburn Industrial Design."